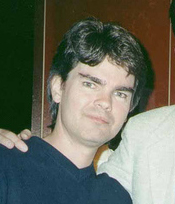 Today I got an email from Len Clements, the multi-level marketing evangelist and career college graduate who has been a vocal supporter of Usana Health Sciences (NASDAQ:USNA).
Len Clements published five disjointed "rebuttals" to the various reports, videos, and press releases put out by Barry Minkow and Fraud Discovery Institute about Usana. These rebuttals appeared to be a great source of pride to Len Clements, but were almost completely ignored by the media. Even better, the Len Clements writings were totally ignored by Usana, the entity he was so fervently defending.
Not one to be deterred, Len Clements is writing yet another rebuttal to Barry and FDI, this one on both Usana and Herbalife Ltd (NYSE:HLF). And he has been busy researching!
In the last eleven days, Len Clements has made 92 visits to my website. He's spent hours combing through blog posts and articles on this site.
The purpose of  the rebuttal by Len Clements  is twofold: To attack the allegations of cheating in China (Didn't that story come out over eight months ago? What's taking so long?) and to prove a profit motive on the part of the many independent investigators, laboratories, attorneys, and professors involved in analyzing and reporting facts about Usana and Herbalife.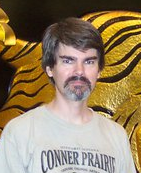 Len's even got a folder on his computer desktop entitled "Coenen," in which he saves copies of certain pages of this website. He's been perusing my biographies, credentials, the fraud training services I provide, and the articles I've written. He's been searching my site for: usana puts, usana short, usana, SEC is not that stupid, Bradford Richardson, and usana china.
Len's email today asks if I've been paid to do any work on Usana or Herbalife, or if I've shorted either stock or bought puts for either stock.
It seems to me there are more pressing questions. I hope Len Clements is prepared to answer some hard questions about Usana and Herbalife. Until Len can answer these questions, his "rebuttal" to all the information produced by Barry and FDI is worthless.
Here are my top five questions for Len:
How is it that three unrelated investigators in China, who didn't know each other and never spoke to one another, independently came to the same conclusion: That Usana is actively engaged in violating China's laws against multi-level marketing?
Can you refute the affidavit of Ricardo Hollander, the former Director of Venezuela and Columbia for Herbalife, which reports blatant violations of Venezuelan laws and the Herbalife ethics policy?
How does one explain the fact that Gregory Probert, the former president of Herbalife, was able to sell over $8.6 million of stock in 2008 alone, at an average price of over $44 a share… While the stock is now only in the high $30's since the revelation that he lied about his credentials. Who has a profit motive, when $8.6 million is on the line and apparently dependent on the market believing management is honest?
How many lab tests must prove high lead levels before the companies admit the results are true? A highly regarded laboratory (Bodycote) has tested product after product from Herbalife (and now Usana), and the results consistently show a high level of lead in violation of California's Proposition 65. (Where are those mystery test results from Herbalife that claim to prove there aren't dangerous levels of lead?)
Extensive research results recently published by Robert FitzPatrick show again that the vast majority of MLM participants never make enough in commissions to even cover their minimum required purchases from the companies. His study showed that in 10 MLMS, the bottom 99% of participants received less than $10 per week in commissions. How is that explained when recruits are lured in with promises of financial freedom if they just work hard enough?
There are plenty of additional questions that I could pose to Len Clements  about
….executives lying about their credentials,
…representations that "Barry lied" with no actual support for those accusations produced by Usana,
…Usana insiders unloading stock for several millions of dollars of profits shortly before the release of Barry's first report,
…tens of millions of dollars of profits made by officers and directors of both Usana and Herbalife through the sale of stock in the last couple of years alone,
…the bogus offer by Myron Wentz to take Usana private (which resulted in a nice little bump up in the stock price),
…and Bradford Richardson methodically exercising his options and immediately selling for a tidy little profit of $2.4 million before quitting (as predicted).
I could go on, but you get the picture. I hope this "rebuttal" by Len Clements is going to rebut all of the independently verified information above (good luck), and I hope it's going to explain all these instances of lying and inconsistencies and insider profits from sales of stock.
Ready? Go!