Earlier this week I wrote about the MonaVie lawyers going after bloggers who do unflattering critiques of the company. Their premise was silly: You can't use our name in a URL. Here's exactly what they said in their threatening letter to blogger "Lazy Man":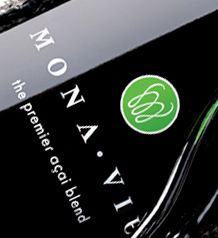 As a network marketing company MonaVie does not permit its name to be used in any URL or email address and the company must take necessary action to protect its intellectual property. It is not permitted for a third party vendor to use the MonaVie trade name in any form.
So no use of their name in a URL, and no user of their name in any form? Gotcha.
Except it's not so cut and dried. Lots of references to MonaVie in the titles of articles makes it so that their name is in the URL:
How I Did It: Dallin A. Larsen of MonaVie – http://www.inc.com/magazine/20090901/how-i-did-it-dallin-a-larsen-of-monavie.html
MonaVie Ranks No. 1 in Utah Business Fast 50 Awards – http://www.marketwatch.com/story/monavie-ranks-no-1-in-utah-business-fast-50-awards-2009-09-01
Pro bike: Tinker Juarez's Monavie-Cannondale Scalpel Team – http://www.bikeradar.com/news/article/pro-bike-tinker-juarezs-monavie-cannondale-scalpel-team-22730
Monavie thinks people don't have a right to criticize it – http://www.walletpop.com/blog/2009/09/01/monavie-thinks-people-dont-have-a-right-to-criticize-it/Mona Vie – Company Profile on LinkedIn – http://www.linkedin.com/companies/mona-vie
Facebook | MonaVie – http://www.facebook.com/pages/Bakersfield-CA/Mona-Vie/140576343241
MonaVieMonaVie on Twitter – http://twitter.com/monaviemonavie
But the best example of a URL that includes "Mona Vie" and would therefore violate the bogus legal threats of the company comes from Wikipedia: http://en.wikipedia.org/wiki/MonaVie
It gets better, though. Not only does Wikipedia use the MonaVie name in a URL (horrors!)… people at MonaVie headquarters actually participate in editing the article about Mona Vie!!! A lot!!!
Here's the link showing edits done by 65.44.117.2: http://en.wikipedia.org/wiki/Special:Contributions/65.44.117.2. You can see lots of edits to the MonaVie article.
And here's the proof that the IP address doing these edits is owned by MonaVie:
For now, let's ignore the fact that Wikipedia rules prohibit a company or its employees from editing articles about the company. That's a conflict of interest (they obviously have an interest in slanting article material in a positive direction).
But I don't care so much about that, however. What I care about is the fact that use of the MonaVie name in a URL seems to only be frowned upon when the URL is for an article with negative information and opinions. Have the lawyers gone after Inc.com for using their name in the URL? Or MarketWatch? Or Facebook?
Here's the best part about the edits of the Mona Vie page on Wikipedia, though… This edit removed the company's Income Disclosure Statement from the article. Interesting, isn't it? Especially since the link is to a page on the official MonaVie website. How could they object to that? Easy. The MonaVie Income Disclosure Statement, if looked at carefully enough, is a damning piece of information. It proves that almost no one is making any money from the "wonderful opportunity" that Mona Vie is offering. Here's an explanation of the statement, which clearly shows that 99% of MonaVie distributors are making $3.75 a week. What an opportunity.
So what is it, Mona Vie lawyers? Can we use your name in a URL or not? Or do your made up restrictions only apply to negative opinions?