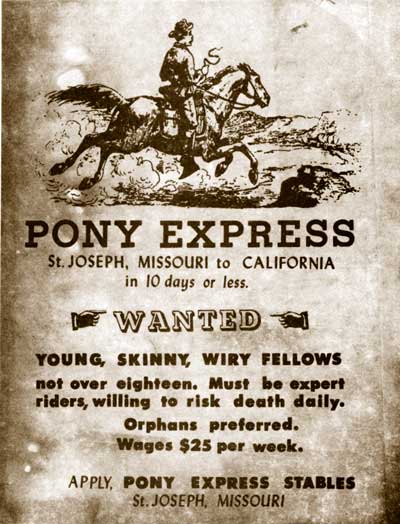 Back in the day, a government-run delivery service was a good idea. It put some quality controls in place and made the service more reliable. People could actually count on their letters getting to their final destination.
But in this day and age, the U.S. Postal Service is no longer needed, and I suggest that we get rid of this drain on tax dollars.
Many people think it's a foregone conclusion that the U.S. Postal Service is needed, wanted, and necessary. I strongly disagree. You don't want to spend $8 to send a lettter via FedEx or UPS? You wouldn't have to. If the USPS goes away, I guarantee that a private carrier like FedEx or UPS would create a new service for cheap letter delivery. Why? Because they're so good at what they do and they could make money doing so.
And how many letters do you mail anyway? With the proliferation of online bill pay and electronic statements, my use of USPS has gone down dramatically. I run a business and my personal life, and I mail less than 10 pieces of mail each month. I could mail even less if I tried harder. We simply don't need the post office like we used to!
The biggest advantage to getting rid of the Post Office would obviously be the savings of tax dollars. Postal employees are overpaid and given too many benefits. That's why the Post Office keeps losing money.  And their service is not that great. If I'm sending a package, I'll pick, FedEx or UPS any time.  But notice all the advertisements that are trying to get you to buy more services from the USPS? Ever try to ship something at the Post Office and get tired of all the add-ons they want you to buy? They simply don't run a lean or competitive business, and the taxpayers are being punished because of it.
And of course, the Post Office isn't interested in cost-cutting measures like reducing the current six-days-a-week delivery schedule. I think it would be fantastic if they delivered to businesses Monday, Wednesday, and Fridays, and residences Tuesdays, Thursdays, and Saturdays. They can cut their staffing costs dramatically by doing so, and consumers really aren't going to suffer if they have to wait one extra day to get their mail.
To add insult to injury, the US Postal Service is apparently happy to waste taxpayer money whenever they can. And this might just rise to the level of fraud, although no one wants to say that word, and they instead call the spending "imprudent."  The inspector general for the USPS reports that in a five-month period, $800k was spent improperly on unapproved, non-business meals, alcohol, and events by Postal Service employees.  Yet the agency is crying because they lost $3.8 billion in the most recent fiscal year. Duh!
A sampling of some of the wasteful spending noted in the report:
• There was "no business justification" for $355,451 of food provided at a September 2008 national sales educational conference; it included a $96-per-person dinner and a $500 "bartender charge."

• An installation celebration for one postmaster — the report didn't say where — included "unallowable food purchases" totaling more than $17,000. The menu included "crab cakes, beef Wellington, shrimp and scallops" even though Postal Service guidelines allow for only "light snacks" at such events.

• There was "no business necessity or justification" provided for $77,757 in breakfast meals for events between September 2008 and February 2009.
This story follows a nice little tidbit that was exposed earlier this year by CNN: The postal service bought an employee's home for $1.2 million so the employee could relocate. Who knew that our government agencies were into buying and selling residences?
When are taxpayers going to take a stand against government agencies wasting their money??? Wouldn't your money be much better spent on your own family's needs? Why pay so much in taxes, only to have inefficient service, excessive pay and benefits, and wasteful spending?