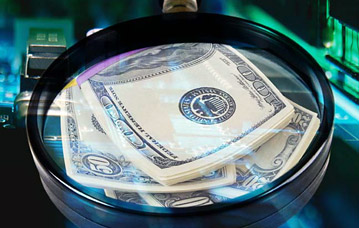 I receive many requests for information on the field of forensic accounting, including questions on courses of study, certification, job opportunities, and preparing for a career. Over four years ago I wrote this article for students and job seekers, and I thought it was a good time to update the information.
The first three bullet points of the article still hold true. If you want to work in the area of fraud investigation and forensic accounting, make sure all of your education and job choices put you on that path. Even if you can't get started as a forensic accountant right away, make sure you're doing everything you can to at least get a little bit of experience in the area. The more experience you have, the more attractive a candidate you will be for future jobs.
There are colleges offering courses of study in forensic accounting. If you're local to those colleges, it certainly can't hurt to take those classes. If you're not local, don't worry about it. The forensic accounting programs that I have seen have not impressed me, so you're not really missing out.
You can get the best training in forensic accounting and fraud investigation from professional organizations that offer continuing education courses. Just be careful… some of the organizations offering courses are not well-respected, and so their courses and "certifications" don't mean much in the field. The preparation course for the Certified Fraud Examiner exam via the ACFE is an excellent self-study course. If you prefer a live course, I recommend NACVA's Cornerstones of Financial Forensics workshop. (I helped write this course, and also teach part of the course in rotation with other instructors.)
When it comes to certifications, you should get one of the two major certifications: Certified Fraud Examiner (CFE) from the ACFE or Certified in Financial Forensics (CFF) from the AICPA. You do not need both, as they are largely duplicative of each other. Any other certifications that you could get provide you little to no benefit, so do not waste your time or money. If you are a CFE or CFF, you have proven your knowledge with an exam, and you don't need anything else.
It also goes without saying that you should become a CPA if you qualify to sit for the exam. While a CPA license is not required to be a fraud investigator or forensic accountant, it is still a valuable certification that lets everyone know you have a strong base of knowledge about accounting. Many jobs in the field of forensic accounting will require (or prefer) a CPA, so this will open up job opportunities for you.
What about books that can help you learn more about fraud investigation and forensic accounting? If you're looking for a textbook, I recommend Fraud Examination by Steve Albrecht or Principles of Fraud Examination by Joe Wells. If you prefer a more practical book, I recommend my book Expert Fraud Investigation, which walks you through the basics of how to conduct a fraud investigation. A more in-depth book about the process of investigating fraud is Financial Forensics Body of Knowledge by Darrell Dorrell. If you have never been a part of a fraud investigation, Darrell's book can be a bit overwhelming, though.
And what about job hunting? Unfortunately, I'm really not  up on what the job market looks like for forensic accountants. I am not sure what firms are looking for, how many openings they have (for either beginners or experienced professionals), or what can give you an edge there.  This article gives you an idea of the path my career took, and this is the advice I gave to young professionals interested in forensic accounting.