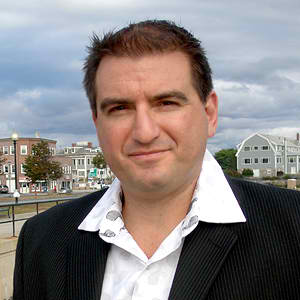 First Amendment attorney Marc Randazza of Las Vegas has scored a particularly important win in a case involving Steven Novella, MD and Edward Tobinick, MD. Dr. Tobinick sued Dr. Novella and Yale University in Florida, not for defamation, but for claims of false advertising and trademark infringement.
First, Randazza won an anti-SLAPP motion. Despite being a California plantiff, Tobinick filed suit in Florida. He may have hoped that California's anti-SLAPP law wouldn't follow him there. He would have been wrong. From the order (emphasis mine):
Here, California has the most significant relationship to the California plaintiff's claims. Novella's anti-SLAPP motion is brought solely against the California entity, Tobinick M.D. Tobinick M.D. is a California corporation with its principal place of business in California. To the extent that Tobinick M.D. was injured, most—if not all—of its injury undoubtedly occurred in California, given that the corporation is based in that state. See § 145(2)(a), (c). Novella published the allegedly false and/or defamatory statements online, from his domicile in Connecticut. See § 145(2)(b); Am. Compl. ¶ 5. Any relationship that exists between the parties is not centered in a particular state, given that the statements at issue were made on the internet. See § 145(2)(d) (listing the center of the parties' relationship as a factor to be "evaluated according to [its] relative importance with respect to the particular issue"). California's interest in limiting frivolous litigation filed by its residents outweighs any interest Florida has in the dispute, where that dispute is between a California corporation and a Connecticut resident. See generally § 6(2). Under the significant relationship test, then, the Court must apply the anti-SLAPP statute under California law.
Marc Randazza, Esq. then succeed with his motion for summary judgment on behalf of Dr. Steven Novella. Randazza asked the court to dismiss the Lanham Act claim, as the articles in question are not commercial speech or advertising. The court dismissed the Lanham Act claim as well as the unfair competition claim, and ordered the case closed. The fun part is that under the California anti-SLAPP law, Dr. Novella is entitled to recover his attorneys fees.
To circle back around to the details behind the case…
Yale clinical neurologist Steve Novella, MD was sued by Edward Tobinick, MD and The Institute of Neurological Recovery for an article Dr. Novella wrote on Enbrel and Alzheimer's disease. Dr. Novella discussed "quack clinics" and said this about The Institute of Neurological Recovery:
The list of conditions for which Tobinick claims or even has patented use of Enbrel include Alzheimer's, stroke, traumatic brain injury, Parkinson's disease, carpal tunnel syndrome, brain tumor, spinal cord injury, and back pain. That quite impressive for a doctor who isn't even a neurologist. Tobinick is an internist who, prior to curing a long list of neurological diseases, specialized in laser hair removal.

The LA Times reports:

But his claims about the back treatment led to an investigation by the California Medical Board, which placed him on probation for unprofessional conduct and made him take classes in prescribing practices and ethics.

Tobinick has since moved his practice to Florida,2 which is a very quack-friendly state.3  Its "health care freedom" law effectively shields dubious practitioners from pesky medical boards.
Dr. Novella proceeded to set forth the lack of science behind the claims being made by Dr. Tobinick and The Institute:
If you strip away the gratuitous narrative in the LA Times story and just look at the facts presented, a very different narrative emerges. Ken Chiate brought his wife to Tobinick's clinic for 165 injections of Enbrel over four years, at a cost of $800 each (that's $132,000).4 During that time there were questionable subjective effects from the treatment, typical of placebo-only effects. Meanwhile his wife continued to relentlessly progress, as is typical of the disease, until she finally died in 2011.

According to the article, the treatments gave Chiate a sense of purpose and of hope — a false hope, it turned out. He still clings to the idea that Enbrel may be an effective treatment for Alzheimer's disease — even though Tobinick himself has apparently moved on to treating stroke.

In my opinion, the story documents exploitation of a well-meaning and desperate husband at the hands of a dubious practitioner, practicing at the fringes of medical ethics and evidence, making bold claims without adequate justification. The story also documents the utter failure of the regulatory system to prevent (or even properly react to) such exploitation. Florida in particular appears to be a haven for such activity.
Dr. Novella isn't the first person to criticize Tobinick. The Los Angeles Times article he referenced in the snippet above talked about Tobinick's unorthodox "medical" methods that he claimed would cure Alzhemier's disease:
When Enbrel came on the market in 1998, Tobinick, an internist and dermatologist, was running a laser hair-removal clinic in an office he rented at UCLA, where he was on the volunteer teaching faculty at the medical school.

The next year, he began patenting the use of Enbrel for an array of conditions including spinal cord injury, carpal tunnel syndrome, brain tumors, nicotine addiction and Parkinson's disease — even though he had no proof that the drug worked for any of them.

He opened the Institute of Neurological Research next to his hair clinic and started running radio advertisements for an Enbrel-based back-pain treatment he called DiskCure.
(This article is actually what spurred Novella to write about Tobinick and Enbrel.)
There are other critics. A 2008 article at the Alzheimer's forum criticized the treatment and its lack of scientific basis or clinical research. Casewatch.org highlighted disciplinary proceedings against Tobinick. Doctors in Oklahoma have criticized Tobinick's "treatment."
As often happens in cases like this, Dr. Tobinick has likely gotten a lot more negative coverage of his Alzheimer's disease "treatment" than if he had just left well enough alone. Multiple media outlets and websites have written about Tobinick's quackery since the lawsuit was filed, and that is likely far more negative attention than he ever would have gotten based on Novella's article alone