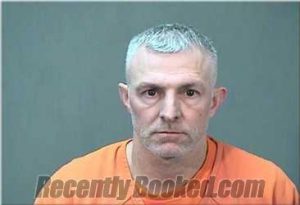 Retail theft isn't part of my work as a fraud investigator. But it's a type of fraud so it's fair game for this blog.
Yesterday I was stunned by this story. Kevin Deering, the Executive Director of Educational Services for Mequon-Thiensville School District has felony charges against him for theft from Meijer grocery store.
Deering is accused of "skip scanning" which is a retail theft scheme in which someone uses the self-checkout lane and intentionally fails to scan some of the items.  According to the criminal complaint:
"…Deering would have multiples of the same item but only scan and pay for one of the items. He would also weigh produce items and then add additional items after the initial lesser weight was recorded. In some instances, Deering would also leave items in his cart such as small appliances and avoid scanning them altogether, but still leave with the items and without paying for them."
Over a period of 2 months this year, Deering is accused of stealing 12 times for a total of $864. The individual thefts ranged from $15 to $146.
When questioned by police, Deering said that if he made a mistake, he'd reimburse Meijer. I think we can safely assume this was no mistake.
You're probably wondering whether Mr. Deering was in need. The answer is "probably not."
The most recent data available was for last school year when he was in the Grafton District.

The salary for a position similar to his 2022-23 position in Mequon-Thiensville was around $131,000, so it's safe to say that Mr. Deering is making more now than he was in Grafton.
Why do people do things like this? He has jeopardized his entire career for petty theft. It makes no sense to me.