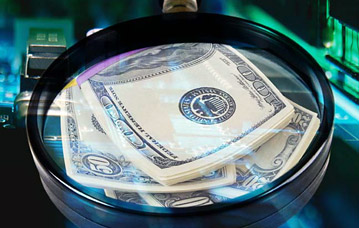 This article was originally printed in the ABA Section of Family Law eNewsletter, May 2013.
The issue of "income available for support" in divorces can be huge, particularly if only one spouse works. The issue gets complex if the earnings of one or both spouses are non-traditional. Regular wages are usually easy to evaluate in a divorce case, while income from businesses, real estate, and other investments become more complicated.
As a general rule, there is latitude in state courts when it comes to income and what is included or excluded for support calculation. There are general rules about the most common forms of income, but they don't cover every issue and they all have a bit of "gray area" within them.
It is important to know the tricky kinds of income and cash flow that come up in divorces, as well as the varying views of how and why they should be included or excluded. Some of the types of income or expenses that may be treated differently from divorce to divorce and jurisdiction to jurisdiction include: Continue reading