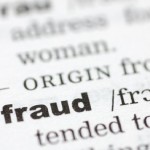 The latest news in the Koss Corporation fraud committed by ex-VP of Finance Sue Sachdeva is a lawsuit filed by the company against Sachdeva and auditors Grant Thornton. It's unlikely that the company will collect much from Sachdeva, but the auditors are a great target because they have deep pockets (especially in the form of a professional liability insurance policy).
Everyone expected Koss to sue Grant Thornton. It's just standard procedure to sue the auditors after a fraud is discovered. It never matters to the companies that audits are not designed to detect fraud and the auditors tell management this over and over.
It never matters to the companies that they are the ones responsible for establishing and maintaining internal controls over financial reporting, as well as putting procedures in place to prevent and detect fraud.
Read moreKoss Fraud: We Didn't Bother to Look at the Endorsements On Our Own Checks, But Grant Thornton Should Have!