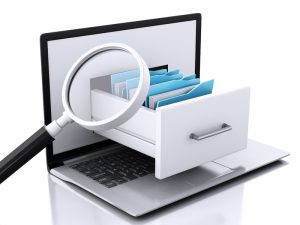 The financial part of a complex case can become overwhelming quickly. Particularly in cases involving white collar crime, securities fraud, Ponzi schemes, or other fraud recoveries, the trail of financial documentation is often very long. A forensic accountant needs to examine tens of thousands of transactions and piece together the evidence in a way that attorneys, judges, and juries can understand.
When there are mountains of data, the investigator needs a way to quickly examine the data, assemble it in a format that is usable, find connections between transactions, and quantify results. Traditional forensic accounting techniques are no longer effective in these types of investigations. The volume of data can quickly overwhelm the investigator, and this affects the quality of the results.
Size Matters
Previously, the forensic accountant would use a technique called "scoping" or "sampling" when  the volume of financial documentation exceeded the bandwidth of the staff. For example, he might decide that all transactions under $1,000 are too small and insignificant to the investigation, and will only examine transactions larger than this threshold. Alternatively, the investigator might examine only transactions of a certain type or involving certain parties.