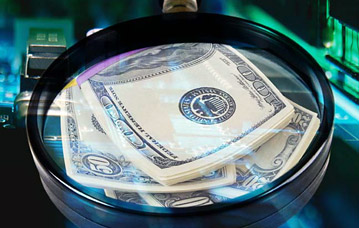 I receive many requests for information on the field of forensic accounting, including questions on courses of study, certification, job opportunities, and preparing for a career.  Here are a few quick tips:
Establish a background in general business and finance/accounting. You need a good working knowledge of financial statements and the accounting process. The real world is different than textbooks.
Find opportunities to work on things that involve fraud. If you work at an auditing firm, make sure the partners know you're interested in participating in fraud investigation. If you work at a corporation, get in touch with whoever handles investigations. Get any experience you can.
After you have a strong foundation, look for job opportunities that advance you toward your ideal fraud investigation position. If you're in accounting, don't take a dead-end accounting job that gets you no closer to fraud investigations. Look for the job that has the potential to move you into fraud investigations.
The most important thing is to start getting experience. Any experience.