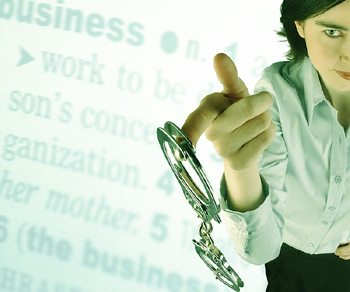 The latest news related to the $31 million fraud committed by Koss Corp.'s ex-VP of Finance Sue Sachdeva is activity at Strattec. Laughably, Michael Koss was the chairman of Strattec's audit committee since 2003. In January, he was removed as head of that committee, but still remains on the board and on the audit committee. It's interesting that Strattec didn't announce the developments related to Michael Koss anywhere, and we're only finding about it now because Journal Sentinel reporter Cary Spivak started asking questions.
So Koss was removed as audit committee chairman but remains on the board and on the audit committee. I think it's time for the Strattec board members to ask themselves a serious question: If Michael Koss didn't care enough about his own company to pay attention to the financial statements, what makes you think he'll pay attention at Strattec?
I've been more than happy to publicly state that Michael Koss and the rest of the executives were asleep at the wheel while Sachdeva was stealing at least $31 million from them in a fraud scheme that lasted over five years.  And amazingly, the executives don't seem to have plans to change much in wake of the fraud, as they stated in their most recent 10-Q (bold added by me):
Although numerous actions were taken beginning in late December 2009 following the discovery of the unauthorized transactions, including changes relating to the Company's banking procedures and certain other internal policies and procedures, as well as the other actions described in the Explanatory Note, the Company implemented no formal changes in the Company's internal control over financial reporting during the Company's most recent fiscal quarter that have materially affected, or are reasonably likely to materially affect, the Company's internal control over financial reporting.