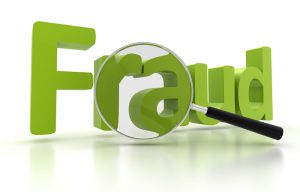 The vast majority of family law cases are settled without trials. However, a client should not enter into a voluntary settlement if there are significant concerns about the truth of the financial disclosures and indications that assets or income may be hidden. The first step in determining whether a forensic accountant is needed to evaluate the finances of the parties is the identification of "red flags" of fraud. A red flag is simply a warning sign or an unusual item or circumstance.
Attorneys often use their instinct to determine when a forensic accountant is needed in a family law case. If something does not feel right, it probably should be investigated. A client is often suspicious of the spouse even before they are separated. The spouse may even be known to manipulate the money.
Beyond using intuition to determine if something is wrong, there are plenty of warning signs that indicate the finances should be evaluated carefully. These red flags by themselves do not mean that money has disappeared or the finances are being manipulated. But they are signs that an investigation is warranted. Because divorce is so adversarial, it is likely that one or both of the spouses will conceal or manipulate financial facts.