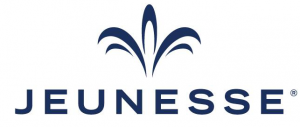 In October, a billion dollar class action lawsuit was filed against Jeunesse, alleging that the multi-level marketing company (MLM) is actually a pyramid scheme. Truth in Advertising summarizes the lawsuit:
The lawsuit, which was filed Oct. 12 in California federal district court by three current distributors and one former distributor, names 15 defendants and 100 unknown defendants that plaintiffs allege are responsible for the injuries and harm they incurred. Named defendants include Kim Hui, who held the second-highest distributor rank in Jeunesse as a Presidential Diamond director, and her company US Global System (USGS), as well as four Diamond directors in Hui's downline, May Chang, Yvonne Yen, Samson Li and Lisa Wang.
The lawsuit says Jeunesse Global makes tons of money in Hong Kong and China by exploiting Chinese American distributors, and the company's "… conduct violates foreign laws and constitutes money laundering and tax evasion." Truth in Advertising reports:
The complaint most likely implicates violations of foreign law because in 2005, the Chinese government enacted a law called Regulation of Direct Sales and Regulation on Prohibition of Chuanxiao (Chuanxiao roughly translates to MLM). According to this regulation, direct sales are permitted in mainland China but MLMs are not. The suit seeks to hold defendants liable for fraudulent business practices, false advertising, and violations of the Federal Racketeer Influenced and Corrupt Organization Act (RICO) and the Foreign Corrupt Practices Act, among other things.
This lawsuit was the latest in a series of class action lawsuits filed against Jeunesse  recently. A July 2016 suit alleged that the company is  pyramid scheme and there are secret compensation packages. A December 2016 lawsuit alleged that the company is a pyramid scheme and preys on Chinese American Immigrants. Continue reading