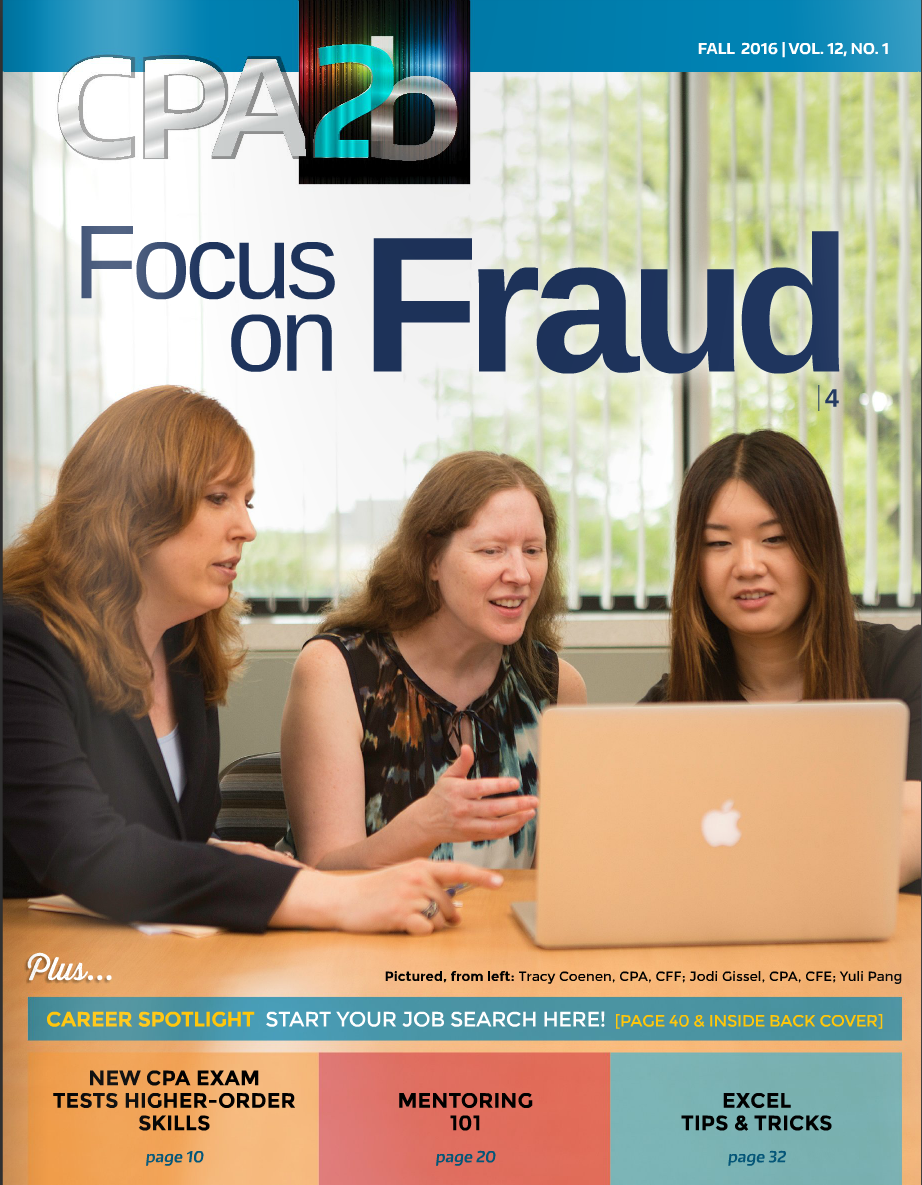 I was delighted to be a part of the cover story for the fall issue of the Wisconsin Institute of CPAs (WICPA) magazine CPA2b. The article, Focus on Fraud, profiled the Justice for Fraud Victims Program at Marquette University.
The program is part of the accounting program, and gives students the opportunity to investigate a real live fraud case. They get hands on experience, and victims of financial fraud receive pro bono fraud investigation assistance. I am the mentor for the students, guiding them through the investigation (but making it a little tough on them by making them figure things out on their own). Upon completion, we submit the investigation results to the Milwaukee Police Department and District Attorney for possible criminal charges.
Earlier this year, we were recognized by Marquette University President Michael Lovell for our community service via this program.
Click on the images below to view them full size and read the text. Continue reading