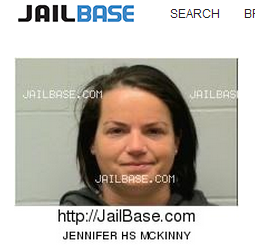 It has been quite a while since I have written about professional con artist Jennifer McKinney, known by some as MckMama from her blogging days. Previously, we have discussed her bankruptcy fraud (debts NOT discharged and forever payable by her thanks to her dishonesty about her income and assets), her repeated lies about paying off her debts, and her shilling for Xyngular (a multi-level marketing program which peddles crappy and possibly dangerous diet supplements).
Despite bragging repeatedly that she makes $30,000 per month with Xyngular, Jennifer Howe Sauls McKinney now has entered a FOURTH foreclosure on a home. Previously she lost three homes to foreclosure :
316 W. 2nd Street, Chaska, MN – Purchased 8/30/04 for $210,000; Notice of Foreclosure 12/2/08
6016 Beachwood Road, Mound, MN – Purchased 6/30/07 for $465,000; Notice of Foreclosure 2/5/09
14464 98th Street, Becker, MN – Purchased 8/28/09 for $485,000; Taken by bank 4/19/11
In the past, MckMama has bragged about how they stopped paying the mortgage and instead "saved" the money to buy another house. No doubt she is doing the same thing this time around.
Read moreJennifer McKinney (MckMama) Update… Another Foreclosure!