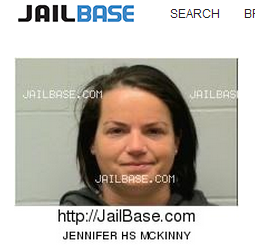 Remember our favorite serial scammer, MckMama?  Well, the infamous Jennifer McKinney is back and is scamming the sheeple again. (Who am I kidding? She never STOPPED scamming businesses and consumers.)
We've talked here at length about Jennifer and Israel McKinney's unsuccessful attempt at defrauding the bankruptcy court. Of course the McKinneys have scammed many creditors over the years, losing FOUR houses along the way. We have also talked about Xyngular, the multilevel marketing company that MckMama shills for.
And it just so happens that the latest scam involves Xyngular.
On July 30 she announced the giveaway of a "free weekend vacation for two to anywhere in the continental United States.) People could get their names entered multiple times in the drawing… which was supposed to be "randomly" drawn. However, Jennifer McKinney appears to have chosen her winner ahead of time as you will see below. Continue reading