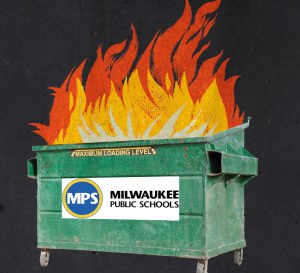 In 2008, I started writing here about Milwaukee Public Schools (MPS) because the district was presenting the numbers in a dishonest way, complaining that they were underfunded.
I was appalled that a school district could waste $1 billion a year and repeatedly say that they just don't have enough money. Despite massive spending, the district has some of the worst educational outcomes in the country:
For the 2018-19 school year (they didn't produce any data for last year), MPS had 18.4% of its students proficient in English language arts (i.e. reading and writing) and 14.8% proficient in math.
Let that sink in for a moment. More than 80% of MPS students cannot read and write at grade-level. Continue reading