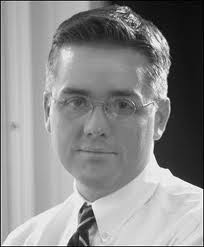 Judd Bagley, paid Overstock.com (NASDAQ:OSTK) cyberstalker (and now "Deep Capture reporter") has openly admitted to using spyware against third parties. It has long been believed that he maliciously and inappropriately placed spyware on people's computers, but this appears to be the first time he's actually admitting to it.
He writes on the Investor Village Overstock.com message board under his screen name De Daumier-Smith:
Dan Schoenherr factoid
Back in the day (early to mid 2006), when I first started doing recon on the obviously paid bashers, my first master stroke was getting a tracking cookie placed on the laptop computer of Dan Schoenherr (also known as Wilburonefor3, HeadLizard, htis2008, etc, etc).

What made this so great, was being able to see where Dan was (based on his IP address) when he would access certain webpages.
As far as I know, putting spyware on someone's computer without their knowledge or permission is not against any law. However, this certainly is completely unethical.
UPDATE: I must clarify my comments here. The ethics or lack thereof depend upon how Judd got the cookie on the computer. If Dan visited one of Judd's sites, then a cookie could have been legitimately received. If, however, Judd used his methodology of secretly inserting tracking software in message board posts on sites he did not own, and where readers would have no reason to believe they'd be secretly receiving cookies from random outsiders, that would be unethical. Thanks for pointing this out to me, Judd. I forget that not everyone is aware of how your shenanigans work.