Eight years later, and the emotion of September 11 doesn't go away. I remember how I felt that day. How friends and I leaned on each other as we tried to understand the terrible act that was carried out.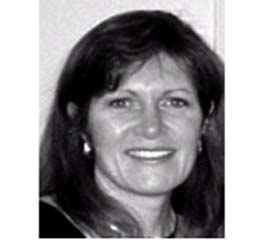 Today I pay tribute to Karen Lynn Seymour Dietrich, one of the 2,996 lives lost on that day.
Karen graduated first in her class at the French Culinary Institute, working at Garban Intercapital in the World Trade Center while she went to school. She is remembered as a dedicated employee who could always be counted on to get an important job done. At the time of her death, Karen was working on the development of an online bond trading platform for the ETC division of Barban Intercapital.  Karen also was an avid cyclist, ranked fifth among New Jersey women.
Karen is survived by her husband, William Dietrich. No doubt the love he felt for her still lives on today, and there will forever be an empty space in his life. She also left behind three-year-old twins, William and Sarah.  Her surviving family includes her parents, her sister, and her brother.
The Karen L. Seymour Fund at Liberty Science Center in Jersey City was established in her memory to "encourage greater global harmony by educating children and families of all backgrounds in the peaceful use of science and technology in the hope that future generations will be spared the pain and horror of this tragedy."