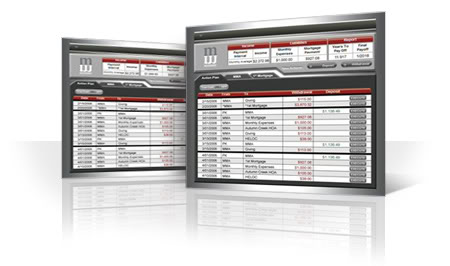 This interesting information was posted on a Canadian discussion board where the members were talking about United First Financial. As you saw here, some of the top people in UFF see that the company is going under, and are looking for a way to take this horrible software to a new company, and leave all the dead weight agents behind.
Too bad users aren't actually using the software anymore, according to the below.
A little more info: There have been approximately 30,500 Money Merge Accounts sold. UFirst recorded the unique users who logged into their version 3 and version 4 MMA accounts from January through April of this year. Here are their findings:

v3:
Jan 953
Feb 896
Mar 891
Apr 787

v4:
Jan 7534
Feb 7328
Mar 7401
Apr 6968

Though sales are slowly increasing by approximately 200 per month, logins are declining by about 188 per month. Assuming new clients at least login during their first month, that means approximately 400 people are abandoning the MMA, every month.

In April, when UFirst had approximately 30,000 paid or paying MMA customers, there were only 7755 unique logins. That's only 26% of their clients. There is one inescapable fact to extract from this:

Almost 75% of MMA users have abandoned the product.
Please don't waste your $3,500 on this useless software.