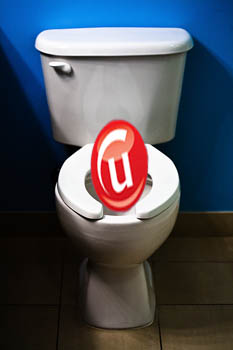 Recently, the cat has been let out of the bag that UFirst Financial, the company selling the worthless "Money Merge Account" software via a multi-level marketing business model is on its last legs.  Top members of the salesforce are plotting how to oust other sales people and keep the profits for themselves. The numbers show that about 75% of MMA's users have stopped using the software.
Now the news is that the powers that be at United First Financial are shopping the company to private equity groups. Of course, they don't want anyone to know…. especially not their sales force.  The ship is sinking quickly, and the owners are trying to offload the company before there is nothing left to sell.
Here's the note that recently went to upper management at U1st Financial:
I know you've already met with Sorensen Group, but we still need them to sign the attached NDA.  In fact each private equity / venture capital buyer that you talk to needs to sign this NDA.

Any leak to the field that the company is going to be sold will be devastating.  We do not want anyone, including potential buyers discussing this.

Thanks.

Rex H. Huang

General Counsel

United First Financial, LLC
Of course, NDA means non-disclosure agreement. And the Sorenson Group he refers to is likely this company:  http://www.sorensongm.com.
UPDATE: Donald E. Wallace, President/General Counsel of Sorenson Management Services, L.L.C. at 4393 Riverboat Road, Suite 450 in Salt Lake City, Utah 84123 says that the company he works for is not the company referenced by United First Financial in their email about the non-disclosure agreement.
I wonder if these private equity groups are doing any research on United First to see what they company is really selling? Surely they'd want to know how the product fails to help consumers, despite all efforts to convince people to ignore the hard numbers.