Usana Watch Dog has been busy compiling more data about the Usana Health Sciences "business model" for distributors. He writes about what I already know from my years of research into multi-level marketing schemes: Nearly everyone loses money in these schemes, and those who do make  living are almost always those at the top of the pyramid. 99% of the people lose money so that a fraction of 1% at the top can make  the big money. That, my friends, is no legitimate business model.
Our friend Usana Watch Dog has compared the 2006 data compiled by Usana on their distributors to the data he was able to manually extract from what Usana currently publishes. You can see from the 2006 data that the vast majority of the distributors who are receiving commission checks are "sharers" or "believers," and they were earning an average of about $200 per year. Incidentally, this $200 is not even enough to cover the minimum purchases the distributors are required to make in order to continue to be eligible to receive a commission check.
Below is the graphic that Watch Dog put together (click on it to see it full size). He has analyzed every distributor who has gotten a commission check from Usana. You see that currently, "sharers" and "believers" again make up the vast majority of the distributors who receive a commission check. We can safely assume that they again are earning that $200 (or very likely, less) per year.
The best data lies in what is not shown in either the 2006 chart put out by Usana, or the current diagram by Usana Watch Dog: The more than 600,000 distributors who never receive a commission check.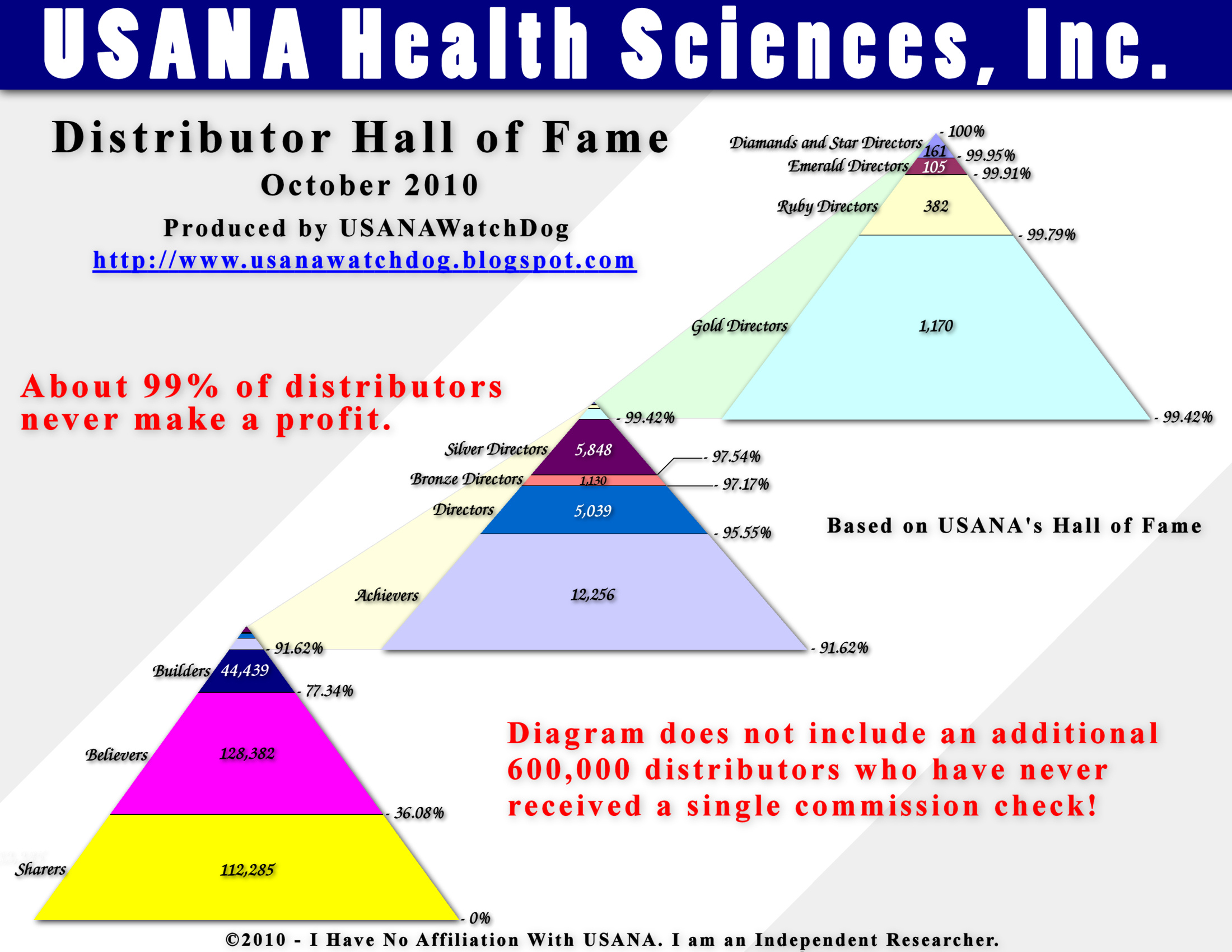 Click to see image full size