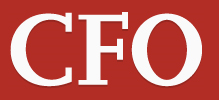 How to determine the right mix of expertise for a fraud investigation.
By Tracy Coenen, Contributor to CFO.com
It's every CFO's worst nightmare: despite your best efforts, your company's compliance program has failed. There are credible reports of fraud and corruption inside the company, and an initial analysis of the situation confirms a problem. An internal investigation is necessary to determine the magnitude of the fraud, the parties involved, and the company's financial and reputational exposure under government regulations.
How should you proceed? These investigations are often high stakes, so it is important to do things the right way from the start. In-house counsel should be involved in any situation involving allegations or evidence of fraud. Once executives have sufficient reason to believe the allegations are credible, they should involve outside counsel as well. Executives' responsibilities don't end there: they can help find the proper consultants to investigate the fraud, influence the fee schedule of the outside work, and keep the investigators informed. Most important, executives can see to it that employees cooperate with the investigators and provide access to all relevant data and documents.
One group they will need to converse with regularly is outside counsel. These lawyers are more likely to have broad experience with fraud issues and related government regulations than lawyers who have worked for only one company at a time. A more important distinction is the clear attorney-client privilege between the company and outside counsel. This privilege will protect the investigation and its findings, at least to some extent.