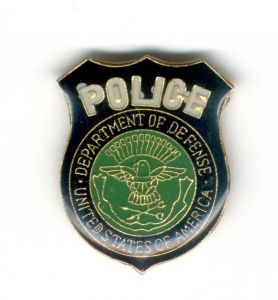 Today Brian Willingham of the Diligentia Group has inspired me with his article Do Former Law Enforcement Officers Make Better Private Investigators? While Brian agrees that experience in law enforcement can be helpful to a private investigator, it does not necessarily make that investigator better. The same can be said for forensic accountants and fraud investigators: Law enforcement experience can be helpful, but it is not as important as you might believe.
Brian points us to a video that suggests that:
because they are former FBI agents, they have the "education, expertise and experience" to take "public database information" and develop it into an "in-depth background investigation" more effectively than other private investigators. Really?
He goes on to say:
…but the fact that you carried a badge and a gun does not make you more effective or qualified—or necessarily afford you superior training and skills—to handle matters in the private sector. Period.
Like Brian, I've seen good and bad forensic accountants and fraud investigators, some with strictly private sector experience and others with government and law enforcement experience.  (Read Brian's article for more of the factors that people sometimes consider as positive attributes of former law enforcement officers.)
I agree that some good detective techniques and investigation procedures are learned in law enforcement. But the game in the private sector is simply different. In fact, I went through ten weeks of training at the Federal Law Enforcement Training Center, completing the Criminal Investigator Training Program. While the skills and information I learned there were good, they don't really translate to my work in the private sector.
I learned much more relevant things as a financial statement auditor and junior forensic accountant. I purposely deepened my knowledge of financial investigative techniques through targeted training and certification. I couldn't rely on saying "I'm former law enforcement" to give myself credibility. I had to earn it through training, work experience, and good results for clients.
But what about the badge? Isn't that important? While the badge gave these investigators access to information not available to the private sector, that former badge plays no role in private sector investigations. In fact, if the forensic accountant or fraud investigator is using "law enforcement contacts" to get access to information that law enforcement has, that is completely unethical. (Do you really want your case resting on the shoulders of an investigator who will break the law?)
Let's talk about two more myths related to law enforcement experience and forensic accounting. In my work, I frequently run into former Internal Revenue Service employees. They include both auditors and criminal investigators. The general public is under the impression that the government hires the "best of the best," so quality is all but guaranteed.
I can assure you that IRS employees are not the best of the best when it comes to developing cases, applying forensic techniques, understanding laws related to taxes and money laundering, and reducing their findings to reports and testimony that win cases. Talk to forensic accountants who work opposite these government employees, and they will likely agree with me.
That's not to say that some of the retired criminal investigators who now provide consulting services are not good. Some are. I personally know a few who are very good, but I have met more who are completely clueless when it comes to financial investigations in the private sector.
And there is the myth of experience. With lengthy law enforcement careers behind them, some forensic accountants and fraud investigators are assumed to have deep experience in financial investigations that will ensure they are effective.
But take a look at this article. The IRS has approximately 2,700 special agents, and in the most recent fiscal year they opened 578 investigations. That is approximately 1/5 of a case per agent. You read that correctly. Each IRS criminal investigator opened one-fifth of a case last year. How much experience can a financial investigator have if she or he is opening one case every five years?
I don't dispute that the cases opened by IRS criminal investigators may be more complex and require more time than those opened by a private sector investigator. However, it is simply impossible to get a good depth of experience across different industries and with different types of financial fraud schemes by investigating one new case every five years.
There is simply no relationship between being former law enforcement and being a good forensic accountant or fraud investigator. Probably the greatest value the former law enforcement investigator brings to a case is credentials. Being able to sit on a witness stand and say you were a criminal investigator with the IRS tends to lend credibility to the testimony in the eyes of a judge and jury.
But it is no guarantee that the results of the investigation are valid and will withstand scrutiny under cross-examination by opposing counsel. A quality financial investigation depends more on proper training and work experience, which I think you often will find is a much greater strength of the private sector forensic accountant.