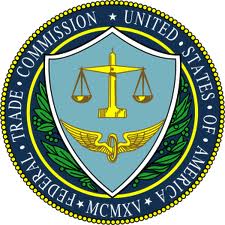 Today the New York Post reported that Herbalife (HLF) is under investigation by the Federal Trade Commission (FTC), and that has sent the stock price down more than 10%. The newspaper bases this story on a Freedom of Information request done by the newspaper. It says, regarding consumer complaints received by the FTC:
The FTC redacted some sections, saying it didn't have to divulge "information obtained by the commission in a law enforcement investigation, whether through compulsory process, or voluntarily …"
And The Post says that other complaints by consumers had notes referring to a "pending law enforcement action."
The New York Post says that it filed its Freedom of Information Law request with the FTC in late December, inquiring as to whether there had been any complaints filed against Herbalife. 729 pages representing 192 complaints against HLF over the last seven years were produced by the FTC.
But here's where it gets interesting…
Research firm Height Analytics is reporting that it made a Freedom of Information request to the FTC too. It asked for records relating to consumer complaints and investigations for all publicly traded multi-level marketing companies other than Herbalife. The received records related to complaints against Primerica, Avon, Medifast, NuSkin, USANA, Mannatech, Reliv, Natural Health Trends, Tupperware and Blyth.
The records received from the FTC by Height Analytics had similar language, saying that it was:
"withholding some responsive pages which are exempt from disclosure under FOIA… [because it is] information obtained by the Commission in a law enforcement investigation…"
Is it possible then, that the Federal Trade Commission is simply investigating multi-level marketing in general, and not investigating Herbalife specifically? Is it possible that the FTC is investigating a company other than Herbalife, but made a comparison to HLF and therefore redacted some HLF documents? Is it possible that another government agency is investigating Herbalife or another MLM, and that is the reason for the redaction? Or is it possible that the New York Post drew the correct conclusion that Herbalife is under an investigation by the FTC?
The recent action against Fortune Hi Tech Marketing by the FTC and certain states might lend credibility to the theory that the FTC was investigating a separate company.
Height Analytics notes that:
…being part of an investigative record does not mean that company was the target of the investigation; it also does not mean that an law enforcement action will actually occur as part of any investigation.
It seems that the conclusion drawn by The Post is premature. It assumed that the FTC is investigating Herbalife since an investigation is noted in the HLF documents. But it seems entirely possible that the FTC investigation is not specifically aimed at Herbalife, based on similar language in documents related to other multi-level marketing companies.