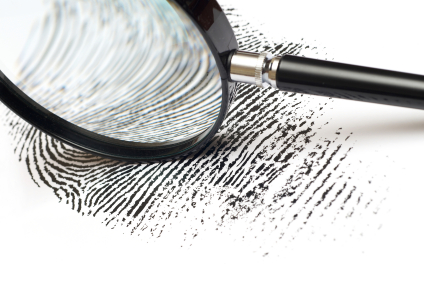 Recently the AICPA published an article on its Journal of Accountancy website regarding private investigator licensing rules across the country. There is a concern that forensic accountants may be subject to private investigator regulations since they are doing investigative work. The AICPA has drafted a grid outlining the regulations by state, but you should do further research on your own because it does not tell the whole story.
The grid provides the following information on private investigators in Wisconsin:
An investigator in Wisconsin is required to be licensed. The Wisconsin Department of Regulation and Licensing regulates private detectives. Although attorneys are exempt from the licensing requirements, there is no mention of an exemption for CPA's.
The interpretation is incorrect. The Wisconsin Statute relative to private detectives, 440.26, reads as follows:
(1)? License or permit required.
(a) No person may do any of the following unless he or she has a license or permit issued under this section:

1. Advertise, solicit or engage in the business of operating a private detective agency.
2. Act as a private detective, investigator, special investigator or private security person.
3. Act as a supplier of private security personnel.
4. Solicit business or perform any other type of service or investigation as a private detective or private security person.
11. Receive any fees or compensation for acting as any person, engaging in any business or performing any service specified in subds. 1. to 4.
The statute goes on to detail licensing requirements, and provides the following specific exemptions:
(5)?Exemptions.
(a) The requirement that a person acting as a private detective, investigator or special investigator be licensed under this section does not apply to attorneys, law students or law school graduates employed by an attorney or persons directly employed by an attorney or firm of attorneys whose work as private detective, investigator or special investigator is limited to such attorney or firm or to persons directly employed by an insurer or a retail credit rating establishment. A person who accepts employment with more than one law firm shall be subject to the licensing provisions of this section.
(b) The license requirements of this section do not apply to any person employed directly or indirectly by the state or by a municipality, as defined in s. 345.05 (1) (c), or to any employee of a railroad company under s. 192.47, or to any employee of a commercial establishment, while the person is acting within the scope of his or her employment and whether or not he or she is on the employer's premises.
(c) An employee of any agency that is licensed as a private detective agency under this section and that is doing business in this state as a supplier of uniformed private security personnel to patrol exclusively on the private property of industrial plants, business establishments, schools, colleges, hospitals, sports stadiums, exhibits and similar activities is exempt from the license requirements of this section while engaged in such employment, if all of the following apply:

1. The employee obtains a private security permit under this sub. (5m).
2. The private detective agency furnishes an up-to-date written record of its employees to the department. The record shall include the name, residence address, date of birth and a physical description of each employee together with a recent photograph and 2 fingerprint cards bearing a complete set of fingerprints of each employee.
3. The private detective agency notifies the department in writing within 5 days of any change in the information under subd. 2. regarding its employees, including the termination of employment of any person.
But to get the whole story relative to forensic accountants, you have to read all the way to the end of this rule. A note at the end reads:
This section does not apply to qualified arson experts or other expert witnesses merely because they may investigate matters relating to their field of expertise. 76 Atty. Gen. 35.
If you follow that link, you will find more information on the exemption of expert witnesses from the private detective licensing rules:
76 Op. Att'y Gen. 35, 35 (1987)

In my opinion, no expert witnesses, whether they be arson experts or any of hundreds of other types of experts, are required to be licensed as private detectives under section 440.26, merely because they may investigate matters relating to their fields of expertise. In any event, experts may testify regardless of licensure in this state.

[snip]

76 Op. Att'y Gen. 35, 36 (1987)

The licensing requirements of section 440.26 expressly apply only to private detective agencies, private detectives, investigators, special investigators, private security persons and suppliers of private security personnel. Sec. 440.26(1), Stats. Nowhere in the statute has the Legislature made any reference to expert witnesses being covered. Indeed, section 440.26 comprises the entirety of subchapter II of chapter 440 which subchapter is simply entitled, "Private Detectives."

76 Op. Att'y Gen. 35, 36 (1987)

Support for the proposition that expert witnesses are not required to be licensed as private detectives can be found by referring to the dictionary definition as well as to prior opinions of this office. The term "private detective" is not ordinarily understood to apply to expert witnesses. Common and approved usage and meaning of words may be established by reference to a recognized dictionary.

Kollasch v. Adamany, 104 Wis. 2d 552, 563, 313 N.W.2d 47 (1981). Webster's New Collegiate Dictionary 909 (1979), defines "private detective" as "a person concerned with the maintenance of lawful conduct or the investigation of crime either as a regular employee of a private interest (as a hotel) or as a contractor for fees."
I am not a lawyer, and I don't play one on television, but I interpret this to mean that as a forensic accountant and expert witness, I am not required to have a private detective's license in Wisconsin. I am careful, however, to never give the impression that I am a private investigator or private detective.
One other issue: Forensic accountants must be careful when doing work in other states. You might fall under their private investigator regulations simply by providing services in that state, even if you are licensed and/or based in another state.