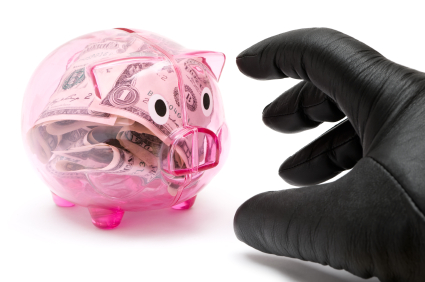 In the last couple of days, I have had an email exchange with a purported journalist who is interested in the Timothy Sykes Millionaire Trading Challenge. Because I've written about Tim's Trading Challenge before, he wanted to ask me some questions. The writer is interested in doing a negative piece on Tim and students, and since I'm a forensic accountant in the trading challenge, he thought I could provide some information.
He wanted to know if I have done a formal investigation of Tim Sykes, have reviewed his brokerage statements to verify his trades, or verified the returns of Tim's students. The answer to all of these questions is NO. Why have I not investigated Tim and his students? No one has retained me to do so.
The writer insists that everything is suspect if Tim won't provide him copies of his brokerage statements.  Tim's trades were verified by Covestor, and are now verified through Profit.ly, but that apparently isn't good enough.  The writer says that Covestor dropped Tim because the company "couldn't replicate his trades" for their clients. Translation: They tried to make the same trades Tim did  at some point after Tim executed his trades, and they got different entry and exit points. Stock market 101…. no one will EVER be able to get the same entry and exit points as any other trader because you can only trade after you know what the person did. Even one second later, I will probably get a different entry or exit point. (And if Tim is trading stocks with low volume, the chances are very high that I will not get the same entry or exit price.)
It gets much better, however. Additional complaints about Tim Sykes and his trading strategy include:
The strategy isn't scalable past a certain point. It is true that when trading pump and dumps, there are limitations. Lower trading volume than mainstream stocks may  make it hard to execute trades. And these stocks are often difficult to borrow in order to short. Tim has never hidden the fact that his strategy has some limitations, with scalability being one of them.
Alleged former students of Tim's claim they paid $8,500 to Tim and "lost everything" trading. First of all, it would be nearly impossible to spend that much money on Tim's programs. So I suspect this guy is a liar. Second, Tim doesn't trade for his students or subscribers. He only teaches them a trading strategy. Anyone who loses all their money is a complete idiot who did not execute the strategy the way it is taught. That's not Tim's fault.
Tim promises oversized returns. This is false. Tim doesn't promise anyone any returns. He shows his trades (and therefore his returns) as well as those of his students (the ones who post their trades on www.profit.ly). But he never makes a claim that certain returns will be achieved by students. He shows you what has been done, and therefore what can be done. But no promises are made.
Sykes promises those who use his system are likely to make big bucks. Again, no promise has been made, and no one said it was likely. Only possible.
Testimonials from Tim's students and subscribers mean you can make big returns from easy pickings with little risk. This is simply not true. No one ever said or implied that this was the case. Yes, Tim made huge profits, and some of his students have made huge profits. But no one ever said it was with little risk or it was easy to do or it could be done by anyone.
I believe in Tim's program and lessons, which is why I joined the Millionaire Trading Challenge and why I have said positive things about all of it. I don't blame people for being skeptical of Tim and his program. But I don't fault Tim for not passing out copies of his brokerage statements. Why should he? His trades are already posted publicly. And those critical of Tim should remember to be truthful about Tim and his program. He has never made the promises as alleged above, so saying that he has is false, and claiming that he implies the promises is silly (and dishonest, too).