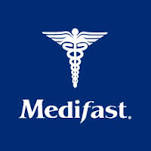 Another victory for Tracy Coenen in the malicious lawsuit filed more than 4 years ago by Medifast (NYSE: MED) related to their Take Shape for Life business unit. In 2011, I was dismissed from the lawsuit following my successful filing and argument of an anti-SLAPP motion. Medifast immediately appealed that decision to the United States Court of Appeals for the Ninth Circuit.
Today, my dismissal from the Medifast lawsuit was affirmed by the Court of Appeals, which said:
5. Finally, we affirm the district court's order granting of Coenen's anti-SLAPP motion. Coenen's statements were either not libelous per se or were republications for which she should be afforded immunity under the CDA.
6. Appellee Coenen shall recover her costs on appeal. All the other parties shall bear their own costs on appeal.
Medifast can suck it.