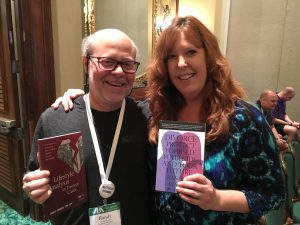 The American Bar Association has asked me to write the second edition of Lifestyle Analysis in Divorce Cases: Investigating Spending and Finding Hidden Income and Assets. It was (and still is) the only book on the market that details how to do a lifestyle analysis and how to use the results.
I do lifestyle analysis in very high net worth divorce cases, and the results are used to determine standard of living (which then helps calculate support), find sources of hidden income, and find hidden assets.
It's a shorter book, but that's because I don't waste words. I get right down to the business of focusing on what you need to know as a divorce attorney or forensic accountant.
The second edition is going to have 25% more material than the first. It's going to be updated with new checklists, expanded material on red flags of fraud, and case studies that illustrate how powerful a lifestyle analysis can be. (One of the checklists in the first edition is this financial discovery checklist.)

The first edition is still pretty good, though… and you can get it at a huge discount on Amazon right now: http://amzn.to/1RyncOd