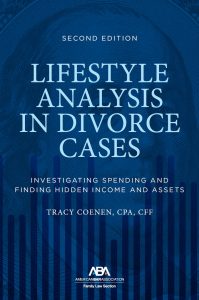 Today is your chance to get a 40% discount off list price for the second edition of my book Lifestyle Analysis in Divorce Cases: Investigating Spending and Finding Hidden Income and Assets.
The American Bar Association rarely discounts its books, and the title won't be available on Amazon for a year or more. So today only is your chance.
Use the code CYBER19 for your discount!
You can read more about the book and see excerpts from all chapters here.