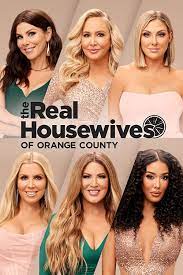 Rule #1 of divorce and child custody cases: It's expensive to fight over these things in court.
Noella Bergener, one of the cast members of Real Housewives of Orange County (RHOC), has found out the hard way. But she made it even worse on herself by assuming that her ex was paying her legal fees, and then ignoring her attorneys' requests to get paid.
Bergener now owes over $400k for a paternity suit over her daughter that was filed in 2014. The case dragged on for 4 years before being settled. She owed her law firm Fried and Goldsman $293k. They tried over and over to collect, but apparently she ignored them because she thought her husband James Bergener was going to pay the bill as part of their divorce settlement.
Interest of $116k and other fees of $5k were added to what she owed to bring the total over $400k. And she apparently blew off the lawsuit for the fees, which resulted in the default judgment.
Don't be like Noella. Don't ignore your attorney when he or she is requesting that you pay your bill. And don't assume someone else is paying your bill and fail to show up for your court hearing about it.