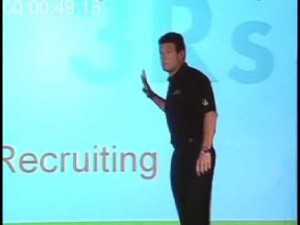 Last week a video was posted to YouTube showing Herbalife CEO Michael Johnson talking about recruiting. Herbalife had the video pulled from YouTube on the basis of copyright infringement. That is most certainly a bogus claim. I'm not an attorney, but I'm smart enough to understand the concept of fair use:
In its most general sense, a fair use is any copying of copyrighted material done for a limited and "transformative" purpose, such as to comment upon, criticize, or parody a copyrighted work. Such uses can be done without permission from the copyright owner. In other words, fair use is a defense against a claim of copyright infringement. If your use qualifies as a fair use, then it would not be considered an illegal infringement.
The clip was a part of a longer video (about 71 minutes long) was first reported on in June 2015 by Michelle Celarier at the NY Post. The video clip posted last week was about a minute and a half long, and it was posted in order for people to comment upon it. No one was trying to steal some copyrighted materials from Herbalife and infringe on that copyright. Instead, the whole point was to expose what Michael Johnson said about Herbalife's recruiting.
So why would Herbalife want to make a bogus copyright claim? Because the clip of CEO Michael Johnson put the company in a really bad light. And we can't have that! Continue reading