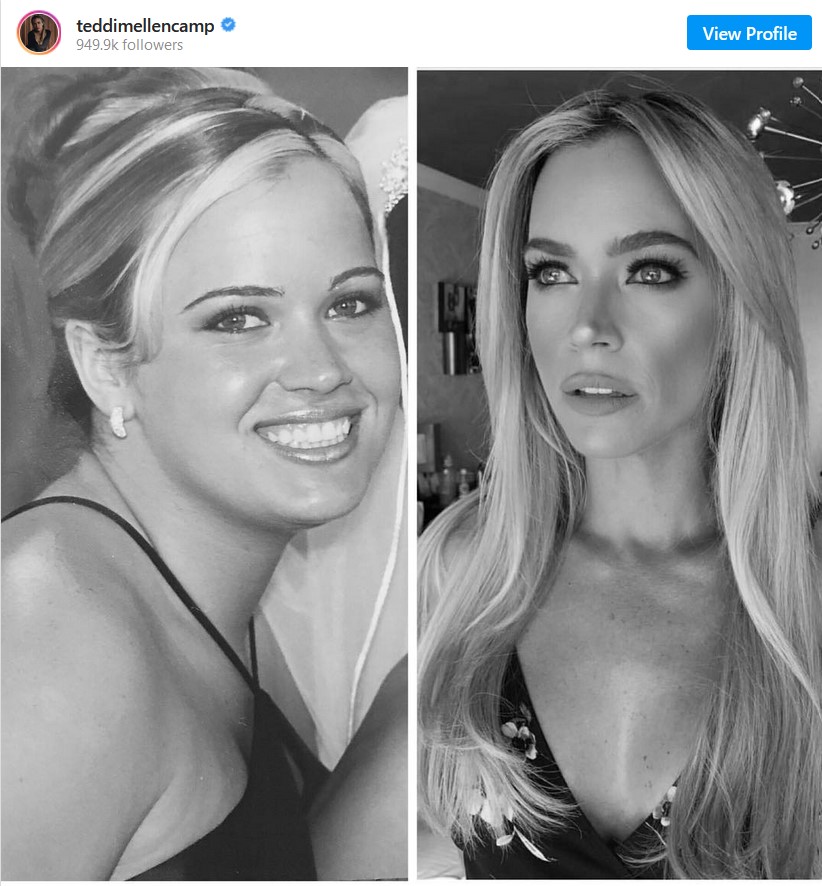 Teddi Mellencamp Arroyave, one of the stars of reality series Real Housewives of Beverly Hills (RHOBH) has just been accused of running a scam with her diet and fitness program called All In By Teddi.
The All in by Teddi diet scam (allegedly) is supposed to be an accountability diet program. You have a coach who monitors you throughout each day with text message check-ins, and you follow a diet and exercise program. Sounds great, right?
It sounds especially great because Teddi weighed over 200 pounds at one point and took the weight off by focusing on healthy eating and being active each day. She wanted to help others with their weight problems and started a company she called LA Workout Junkie, and later changed the name to All in By Teddi.
The problem with Teddi's program is that it is now being exposed as a dangerous diet.   See all the excellent reporting the All in By Teddi fraud on Instagram by Emily Gellis! Emily also recently exposed the F Factor diet (a high protein, high fiber diet including special shakes sold by F Factor), a very restrictive diet that allows less than 1,00 calories per day.
The All in by Teddi program allegedly involves eating only 500 calories per day and doing one hour of intense cardio each day.
Here are the "allowed" foods and portions for the day (from Emily's Instagram stories!): Continue reading