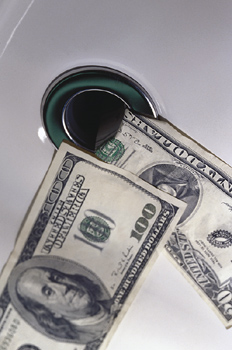 I've been talking here, at DailyFinance.com, and to the media about the massive fraud at Koss Corp. and how I think it may have been committed and covered up. The time has come to get more specific about how I think it happened, and why I think the auditors did not find it.
Disclaimer: I have no inside knowledge of the situation at Koss. I have never worked for or with them, and I have never worked for or with Grant Thornton, the auditors. I haven't seen anything other than what's been released publicly by the press. I am merely speculating.
The contention has been made that the auditors should have found this fraud, as they are required to consider fraud in planning and performing their audits. Further, the fraud is at an estimated $31 million (my guess is it will end around $50 million), which is clearly material to Koss.  "Material" generally means it's big enough to matter to the overall financial picture of the company. With annual sales hovering around $40 million a year at Koss Corp., $31 million (or more) stolen over a 5+ year period is certainly material.
So how did the auditors miss it? That's easy. Three simple steps by Koss VP of Finance Sue Sachdeva could prevent the auditors from encountering evidence pointing them to the fraud. Continue reading