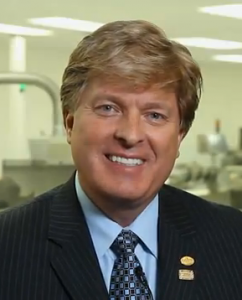 Ladd McNamara apparently has no regard for the rules of agencies that license physicians. Yesterday he opened a brand new blog, which he titles "Dr. Ladd McNamara's Blog."
Too bad that on May 31, 2007, Barry Minkow and Fraud Discovery Institute released a report indicating that Mr. McNamara does not have a license to practice medicine. He was forced to give up his license in Ohio after the licensing agency found he did not tell them (as required) that he had given up his license in Georgia. He lost two licenses, and has never been licensed in California, where he currently lives.
A few days after the report which revealed Mr. McNamara is not really a doctor, he resigned from the medical advisory board of Usana Health Sciences.
Adding insult to injury, this blog which indicates Mr. McNamara is a "Dr." and an "M.D." comes only two days after National Business Review publishes an article stating that Mr. McNamara admitted to having no medical license: Continue reading