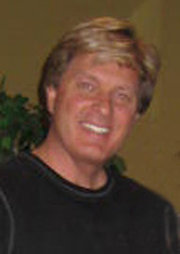 Barry Minkow and the Fraud Discovery Institute have just released a report indicating that Ladd McNamara, the Usana spokesperson, Advisory Board member, and high level distributor lost his medical license in Ohio due to fraud. It was previously reported by Minkow that McNamara was practicing medicine in California without a valid medical license.
According to the latest report:
For over a month, according to the Ohio State Medical Board, Ladd McNamara has not possessed a medical license at all—not in California, not in Georgia where he surrendered it in 2004, and now not even in the state of Ohio.

Moreover, the statute cited as the reason his license was being revoked in Ohio over a month ago was 4731.22: "fraud, deception and misrepresentation."
Yet McNamara is still listed on Usana's website as a doctor:
Dr.Ladd McNamara graduated from the University of Texas Southwestern Medical School at Dallas, and completed his residency training in obstetrics and gynecology at the George Washington University Medical Center in Washington, D.C. He has been involved in medical research ranging from infertility to cancer treatment, and is now involved in clinical nutritional research. He has been in private practice in obstetrics and gynecology in Atlanta, Georgia, and worked with Dr. Wentz to create the Wentz Wellness Center for Women in Alpharetta, Georgia.
Yet another Usana person has falsified credentials and the company quietly goes along with it.