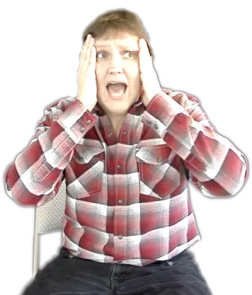 Crystal Cox, extortionist and vexatious litigant, has been slapped down by the United States District Court for the Eastern District of Wisconsin. On May 13, 2013, Cox filed a complaint in federal court against me,  and against a bunch of fine people (WIPO, Peter Michaelson, Marc Randazza, Kashmir Hill, Forbes, Kevin Padrick, David Aman, David Carr, New York Times, Jordan Rushie, Jason Jones, and many others).
The incomprehensible complaint in the case of Crystal Cox v. The Internet alleged defamation, civil rights violations, copyright infringement, civil conspiracy, racketeering (RICO), causation and remoteness, duty of care, negligence tort, tampering with a witness, tortious interference with business, anti-trust laws. Crystal Cox took 124 pages to ramble about vast conspiracies involving trillions of dollars and many bad, bad acts by many bad, bad people.
Most notably, Crystal claims that THE INTERNETS DEFAMED HER when they referred to her as an extortionist. Because who could possibly get the idea that Crystal Cox was extorting people when she flooded the internet with defamatory material about them, and then offered to remove the material (reputation management services, people!) for a nominal fee of $2,500 per month into infinity????
Read moreCrystal Cox v. The Internet Dismissed in Eastern District of Wisconsin