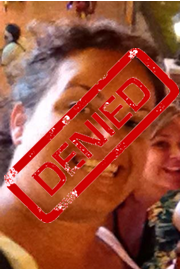 Great news out of the United States Bankruptcy Court in Minnesota, where Jennifer McKinney (blogger MckMama) and Israel McKinney filed for bankruptcy nearly a year ago. After trustee Gene Doeling ferreted out Jennifer's financial shenanigans, he filed a complaint with the bankruptcy court objecting to the discharge of the debts. Mr. Doeling alleged that the McKinneys engaged in manipulation, destruction, concealment, and falsification of information in the bankruptcy process.
Yesterday a signed Application for Approval of Waiver of Discharge was filed with the court. This means that Jennifer and Israel McKinney have agreed that their debts should not be discharged in bankruptcy.
Read moreMcKinney Bankruptcy Denied: MckMama Must Pay Creditors!