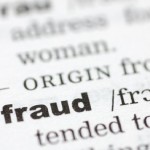 The latest news in the Koss Corporation fraud committed by ex-VP of Finance Sue Sachdeva is a lawsuit filed by the company against Sachdeva and auditors Grant Thornton. It's unlikely that the company will collect much from Sachdeva, but the auditors are a great target because they have deep pockets (especially in the form of a professional liability insurance policy).
Everyone expected Koss to sue Grant Thornton. It's just standard procedure to sue the auditors after a fraud is discovered. It never matters to the companies that audits are not designed to detect fraud and the auditors tell management this over and over.
It never matters to the companies that they are the ones responsible for establishing and maintaining internal controls over financial reporting, as well as putting procedures in place to prevent and detect fraud.
The standard management representation letter required to be given by the companies to the auditors has language something like this:
We confirm that we are responsible for the fair presentation in the financial statements of financial position, results of operations, and cash flows in conformity with US GAAP. We also acknowledge our responsibility for establishing and maintaining effective internal control over financial reporting, including designing and implementing programs and controls to prevent and detect fraud."
But when things blow up, someone has to be held responsible, and Koss is pointing the finger at Grant Thornton.
Here's what I find so funny about the lawsuit: It goes through the fraudulent payments Sachdeva initiated in great detail, listing dates, payees, and amounts. The accusation being made is that if Grant Thornton had examined those checks and looked at the endorsements on the back of the checks, they would have immediately known Sachdeva was defrauding the company.
Why is that so funny? Because Koss management could have (and should have) done exactly what they're saying Grant Thornton should  have done.
Talk about making yourselves look like absolute morons.
Financial statement audits are very limited in scope. Companies may not like that fact, but it's just the way it is. If companies want their auditors to find fraud, then they ought to hire the auditors to do more than the audit. As it stands, when you hire auditors to do audits, you have very little chance that they will find a fraud-in-progress. If  you want them to look for fraud, then you have to hire them for additional work.
Contrary to what many may believe, the auditors don't sit and go through canceled checks as part of their audit procedures. Their job is not to sit and go through every payment that passes through the bank account. That's a different project with a different scope. Get over it.
You should read my article at Daily Finance about this lawsuit. I point out some interesting contradictions in statements Koss made to the SEC and that they're now making in their lawsuit. Maybe if the company had spent as much time and money on the management of their business as they will spend on this lawsuit, this all could have been avoided.