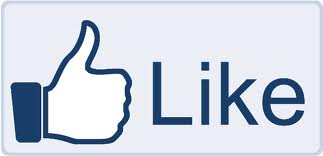 A couple of months ago, a ruling on an anti-SLAPP motion in a defamation case against Gawker Media (owner of website Gizmodo) got my attention. Scott Redmond, with his service called Peep Telephony (or Peep Wireless), was upset because Gizmodo posted a negative review of the service. More specifically, Gizmodo called the service a scam, saying that it offers "free" cellular service for phone calls, texts, and data access. A look at Peep's website produced this criticism:
To be frank, this all sounds like bullshit. In fact, the combination of everything described was so strange, it almost made the company seem like a larger-than-life prank on the tech world. The closest thing to a technical explanation for Peep is this:

[E]very mobile device connects instantly to every other unit by WiFi, Bluetooth, optical, GSM, CDMA or walkie talkie channels that the PeepApp is constantly scanning. No cell tower, base station or internet server is needed. Phone calls, media sharing, texts, movies, media and data sharing can be free between all mobile devices.
The criticism continued:
The pattern is easy to pick out: This dude shows up whenever there's a bubble or hot trend in the tech business world that has yet to make it to the marketplace. Then he strings together a bunch of technical jargon that hardly informs what he's doing, and presumably gets some kind of funding. After that, he generally forms not one but two companies around said bubble. (Peep Telephony has Peep Wireless; Limnia, a fuel cell company, Fuel Sell; Clever Homes, FabModern). All the companies are listed at the same address in San Francisco.

Ultimately, the companies just disappear, legacies reduced to comically vague blurbs on Redmond's resume—if that. There's no point trying to ascribe motives to what Redmond does, and we don't want to make this about character or intent. Point is, these ventures rarely—if ever—work. And through the harsh lens of hindsight, some look like they weren't ever meant to.

When you start digging further into his past, you end up plummeting down a rabbit hole where things seem to get more surreal with each discovery.
The writer then went through a number of previous ideas, companies, and services that Redmond pitched, all which appear to have gone nowhere or are currently non-existent.
Redmond got his feelings hurt, and sent a rebuttal to Gizmodo, which was published. The "rebuttal is essentially Redmond saying over and over "this statement is verifiably incorrect." Yet the statements that he's responding to are mostly what appear to be statements of opinion… that a video  is not useful, that copy in promotional pieces by Redmond is meaningless, that the company has sketchy PR, or that Redmond's resume is all over the place.
Possibly one gray area is the Gizmodo writer's opinion that Redmond's start-ups all seem to go nowhere. Redmond says this isn't true, but it appears that the research done by the Gizmodo writer supports his opinion. (After all, he can only know about what he can find. If Redmond has had some tremendous success with his businesses, that success appears to all be a well-kept secret.)
The rebuttal article includes the following statement by Redmond:
@ EVERYTHING THAT SCOTT REDMOND OR CLEVER INDUSTRIES HAS BUILT HAS WORKED OR BEEN FUNCTIONAL IN REFERENCE DESIGN FORM. CLEVER INDUSTRIES ONLY BUILDS A REFERENCE DESIGN (LIKE RAMBUS) LIKE MANY OTHER SERVICES IN THE SILICON VALLEY AREA AND PROVIDES TECHNOLOGY TO CUSTOMERS OR PARTNERS TO PRODUCE VOLUME PRODUCTS AND/OR IP TO USE AS BLOCKING IP OR DEPLOYMENT IP. THE ARTICLE IS A BLATANT ATTACK ON SCOTT REDMOND WHICH COINCIDES WITH A WRITTEN EXTORTION ATTEMPT (NOW TURNED OVER TO LAW ENFORCEMENT) WHICH OCCURRED AT THE SAME TIME IN WHICH THREATS WERE MADE AGAINST MR. REDMOND, WHICH, IF NOT COMPLIED WITH FINANCIALLY, WOULD LEAD TO SOME PR DEBACLE.
Redmond later demanded that Gizmodo remove the original article from the website, along with the article that included his rebuttal. Gizmodo did not acquiesce, and Redmond went after Gawker with lawsuit for libel, essentially a SLAPP suit.
The court ruled in favor of Gawker and Gizmodo, saying that the site printed statements that were opinion, not verifiable fact. Redmond appealed that dismissal, and lost again. The appellate court had the following to say:
False statements in publications, even if objectively unjustified or made in bad faith, cannot form the basis for a libel action if they are statements of opinion rather than fact.
Got that? Negative opinions of people, companies, products, and ideas aren't defamation just because the criticized party disagrees or doesn't like those opinions.
Also:
Redmond places great reliance on his contention the word "scam" in the article's title —"Smoke & Mirrors: The Greatest Scam in Tech"—is an assertion of fact about his business rather than opinion. But the word "scam" has no precise meaning. (See McCabe v. Rattiner (1st Cir. 1987) 814 F.2d 839, 842 (McCabe).) Although undoubtedly a pejorative term, "scam" means different things to different people and is used to describe a wide range of conduct. (Ibid.) It could refer to anything involving an arguably inaccurate representation, from exaggerating the value of a product or charging too much for it to carrying out a massive criminal fraud. It would not be unusual to see the word "scam" used in a pure opinion piece expressing the author's opinion of a restaurant, a product or service, a piece of legislation, or a business proposal. "The lack of precision makes the assertion 'X is a scam' incapable of being proven true or false." (Ibid.) Thus, defendants' use of the term "scam," by itself, does nothing to establish a probability Redmond will prevail against them in a libel claim.

Viewing the full context of the article, we believe it falls into the category of constitutionally protected opinion rather than fact. First, the article is written in a casual first-person style, which puts the reader on notice the authors are expressing their own views rather than stating objectively verifiable facts. (See McCabe, supra, 814 F.2d at p. 843.) The article has the tone and style of a sarcastic product or movie review—negative about its subject matter to be sure, but with little pretense of objectivity. [Emphasis added.]
And:
In our view, the article's general tenor and language would give a reasonable reader the impression the authors were expressing subjective opinions, not reporting facts. (See, e.g., Paterno, supra, 163 Cal.App.4th at p. 1356 ["loose and figurative" language signals constitutionally protected opinion rather than actionable, false assertions of fact].)
And:
Third, the authors couched their conclusions in the language of "apparency" (Gregory, supra, 17 Cal.3d at p. 603): Peep's technological claims were "arguably impossible"; Peep was ?just the latest in a string of seemingly failed startups . . . seemingly driven into the ground" by Redmond; Redmond "seems drawn to areas where there are cash prizes available"; some of Redmond's ventures "look like" they were never meant to work. (Italics added.) The authors also expressly disclaim any intention to impute bad motives or character to Redmond, and invite readers to check Redmond's own Web site or conduct their own Google search to find out about his ventures. All of this qualifying language reinforces the impression that Herrman and Covert were expressing their personal, subjective perspective rather than declaring objective facts.
Another recent case echoes the idea that the context and language of writings are important in determining whether the writer is expressing opinions:
The court concluded that this context, in combination with the language Rogers used, clearly identified them as opinion: "Looking at the actual language used in Rogers's posts, it is obvious Rogers's messages are intended to be free-flowing diatribes (or 'rants') in which he does not use proper spelling or grammar, and which strongly suggest that these colloquial epithets are his own unsophisticated, florid opinions about the Bank and its key personnel. This context further undermines the reader's expectation that the posts are to be understood as assertions of fact. 'To put it mildly, these postings … lack the formality and polish typically found in documents in which a reader would expect to find facts.' (Cite.)"
This is all very interesting to me due to my current litigation with Medifast over articles I wrote about its Take Shape For Life multi-level marketing scheme. After lengthy and costly litigation, the court ruled in my favor and threw out Medifast's lawsuit against me.  By statute, Medifast now owes my attorneys fees, which are currently in the solid six figures.
Medifast is appealing the dismissal, and their primary argument seems to be that my opinions are not really opinions at all. Because I am such an awesome forensic accountant, Medifast claims that readers of my blog assume everything I write is fact:
There is no indication that what Coenen is writing on her blog should not be taken seriously–the average reader would assume they were reading the statements of an expert providing objective facts, not subjective opinion or "observations". CRB36. Coenen presents herself as someone with authority. Readers will give deference to her claimed expertise, and assume she speaks the truth. See Wilbanks, 121 Cal.App.4th at 904.
Medifast wants the court to disregard that I make clear distinctions between my opinions and the facts (and even link to all sorts of source documents, or that the header of my blog states "… daily commentary on fraud, scams, scandals, and court cases", indicating that I'm giving my thoughts and opinions on these topics). Pay no attention to the man behind the curtain!
For years, multi-level marketing companies have endured criticism of their business model. They are routinely accused of being pyramid schemes (just ask Google and the 627,000 pages indexed on this topic). I have come to the conclusion (as have many others) that MLMs are nothing more than pyramid schemes which our government largely chooses to not prosecute or punish.
Indeed, this is an opinion and not a verifiable fact. If it was a verifiable (or not verifiable) fact, would there be so much controversy about it? No.
From day one Medifast and its attorneys have lied to the court about what I said about TSFL, paraphrasing and twisting my words to make it appear as though I said that Medifast and Take Shape For Life have committed crimes.
In fact, I have said the opposite. I sometimes refer to multi-level marketing companies as legalized pyramid schemes, indicating that the government chooses to NOT take legal action against most of these companies despite my perception (and the perception of many others) that this "business method" is really a pyramid scheme.
People seeking to shut down criticism of them and their business methods use defamation lawsuits to silence critics. The cost of litigation is too high, so many writers are afraid to publish negative opinions. People and companies can sue at any time, for just about any reason. Even if their claims have no basis in fact, the process of litigation is so costly that it scares people away from criticizing and potentially putting themselves in the crosshairs of litigious people.
This victory for Gawker and Gizmodo is important for every victim of  a SLAPP suit. We need to defend our right to free speech and the expression of our opinions (whether negative or positive), and to show people and companies like Redmond and Medifast that we will stand up for this right.