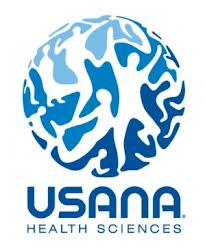 Allegations of cheating in China are nothing new for Usana Health Sciences (NYSE: USNA).  In 2007, the Fraud Discovery Institute accused Usana of doing business illegally in China.  The country has very strict laws against multi-level marketing (MLM). It is strictly forbidden. Yet for years Usana has been getting around this rule by having distributors from mainland China do business through Hong Kong, where MLM is legal. When asked about the activity in Hong Kong versus China, the company has been deliberately vague.
In November 2012, Citron Research published a report on Usana's activities in China. The report discussed law enforcement activity related to illegal MLM operations. Usana was criticized for not disclosing these material events (arrests and fines for distributors) in its SEC filings.
Citron went so far as to have investigators sign up as Usana associates. These investigators traveled to Hong Kong to sign up, and were instructed by Usana distributors how to illegally open Hong Kong bank accounts using proxy addresses to skirt China's laws against pyramid schemes. The investigators confirmed that this is not an activity by a few rogue distributors. Rather, it is widespread and the practice is even documented by distributors.
Citron has now released a follow-up report with incredible details on the fraud being committed by Usana in China. It is important to note that currently Usana is only authorized to do business on mainland China through its BabyCare acquisition, which has a direct selling license from the government. The rules of this license are strict, and no multi-level marketing may be conducted with it.
Despite the limitations (being prohibited from selling Usana labeled products or recruit on mainland China), the company reports as of March 2013 that more than 37% of its revenue comes from "Greater China." Greater China includes mainland China, Hong Kong, and Taiwan.  Usana reports that Hong Kong (with a population of 7 million) produces almost 25% of the company's total revenue, while the United States (with a population of 314 million) produces almost 24% of the company's total revenue.
So Hong Kong, with a population of only about 2% of the United States creates more revenue for Usana than the United States. That's quite the imbalance, isn't it?
The inference is obvious: The sales in Hong Kong actually come largely from distributors in mainland China.  (And note that this issue isn't new, it's just that Usana has been adept at avoiding criticism for it for years.)
Citron obtained Usana genealogy reports which showed distributors and their downlines.  It found thousands of associate records that all listed the exact same residential addresses (building and unit number). There were several addresses used over and over. Usana has an internal rule that a single address cannot be used by more than 15 active associates unless a manual override is done by a Usana employee. So clearly the company is aware that the same addresses are being used over and over, because they could only be used repeatedly with an override by a Usana employee. Citron also found that the same phone numbers were being used over and over by many associates.
Again, Citron sent in investigators who gathered information on associates in mainland China and Hong Kong. They went to some of the addresses to verify that none of the Usana distributors using those addresses were living there. They talk with Usana associates to determine that they live on mainland China, but signed up via Hong Kong.
Additionally, Citron pointed out that this method of using Hong Kong to get around China's anti-MLM laws also may cause a tax problem. Products sold in mainland China are subject to import duties of 20% and VAT of 17%. Hong Kong does not have import duties or VAT, so it appears that distributors may be violating tax laws as well.
Interestingly, yesterday Usana issued a press release about its commitment to ethics. Yet as of this moment, the latest report by Citron has basically been ignored by the media.