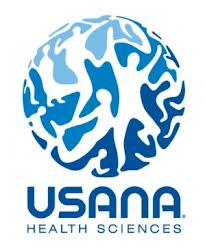 Guest Post by USANA Watch Dog
USANA has found a way to possibly expand its multilevel marketing opportunity into every country in the world, including unauthorized regions such as mainland China.
An internal USANA document shows virtually no limit to the number of distributors who can sign up using the same home address as well as the same credit card:
With project upgrade complete IT has been able to help this situation with two new enhancements.
First, as of January 26th the online enrollment system will not accept any address as a home address if that address has already been used by

more than 15 other active associates

.

Limited to main addresses only

however will not catch spelling or abreaviation difference

example: 123 Jon Boulevard vs. 123 Jon Blv.

The example would read as two different addressses
This will need to be evaluated and reported to compliance when noticed

This prohibition can be manually over-ruled

by a DSR so that in the extremely rare circumstance that more than 15 associates truly do share the same address they simply need to enroll by phone.
A DSR will then verify that the address is really their address and can complete the enrollment.

Second, as of January 26th our online product order system will not accept as payment for product any credit card that is already in use on

more than 15 active distributorships

.

This rule will not apply for the time being in Mexico or the Philippines until we are comfortable that we have a working solution in those markets for distributors who do not have a credit card.
In addition, this prohibition will not apply to an associate's first order as it is common for a sponsor to lend his or her credit card to a new associate and take cash as payment for the first order.
As with the first system enhancement,

this prohibition can also be manually over-ruled

by a DSR where the DSR speaks to the associate and the upline and verifies that the associate has paid cash to the upline and the upline authorizes use of the card.

Note that these enhancements do not represent a change in policy.  The policy remains that each associate must pay for his or her own orders and provide a legitimate address to enroll. These enhancements simply will allow us to better enforce rules that were previously more difficult to enforce.
According to the document announcing these changes, the information was shared with USANA's Independent Distributor Council (IDC) in November 2012. (IDC Members include: Zak Ross, Simon Chan, Tony & Tammy Daum, Daniel & Paige Hunter, Jordan Kemper, Tom & Lorie Mulhern, Jared Creds, Soomin Kim.)
In late November 2012, Citron Research came out with their report on USANA's China activities. It is against the law in China for citizens to join MLM schemes. In 2010, USANA purchased BabyCare Ltd., a company with a direct seller's license in China. This got USANA into China legally. But only direct sales are allowed in mainland China, not multi-level marketing activities.
Citron's report alleged that citizens from mainland China are being recruited into USANA's MLM business opportunity in Hong Kong and were registered with USANA under the sponsor's address in Hong Kong:
But commissioned direct sales of these products cannot possibly support levels of gross revenues and profits necessary to move the needle for the company. Instead, it has temporarily provided "cover"while it established a pyramid sales operation in Mainland China using Hong Kong banks.
The Citron report goes on to detail information received about law enforcement taking action against USANA in China for illegal MLM activities. The report gives more details about how the Chinese nationals use Hong Kong to skirt the laws:
Prospective Usana reps from mainland China travel to Hong Kong, where they are instructed by Usana reps on how to illegally open Hong Kong Bank Accounts, using a proxy address, and to direct the illegal pyramid compensation so it circumvents China's anti-pyramid scheme laws.
But USANA maintains its innocence with regard to any alleged illegal activities in China. In an SEC filing following the release of the Citron report, the company said:
We are confident that our operations in China, through BabyCare, are in compliance with applicable regulations, as those regulations have been interpreted and enforced by the government of China.

USANA's and BabyCare's policies each require that distributors comply with applicable laws and regulations.  We believe that distributor compliance is critical to the integrity of our business, and, therefore, we are aggressive in ensuring that our distributors comply with our policies.  We actively educate and train our distributors on our policies and procedures.  Any distributor who fails to adhere to our policies is subject to disciplinary action, which may include, without limitation, warnings, fines, probation and, in more serious cases, termination of the distributor's purchase and distribution rights."
So USANA  simply claims that it cannot police all distributors. However, the above internal document suggests USANA is working hard to create or maintain hidden loopholes that only select distributors and USANA insiders know about. This may explain USANA's explosive growth in their Asian markets.
Does this hidden policy that allows over 15 distributors to share the same address contradict their own policies and procedures?
USANA's current policies and procedures regarding distributors within the same household state:
3.13 One Distributorship
An Associate may operate, receive compensation from, or have an ownership interest, legal or equitable, as a sole proprietorship, shareholder, trustee, or beneficiary in only one USANA Distributorship. However, notwithstanding this rule, your spouse may become an Associate and operate a second distributorship as long your spouse's distributorship is placed below one of your business centers and not in a cross line sales organization. The second business must be a bona fide independent business that is operated by the person listed on the agreement and not by the owner of the first business.
It appears that USANA's current policies and procedures allow for up to two distributorships within the same household. Prior to September 2008, USANA only allowed one distributorship per household.
If only two distributorships per household are allowed, why would the company need a quiet policy allowing 15 distributorships with the same address (and more per address with a manual override)? It would appear that such a policy would tend to enable Chinese nationals to become USANA distributors by sharing Hong Kong addresses.
What does this mean for USANA? Management maintains it is doing nothing wrong. They know that Chinese nationals are being recruited in Hong Kong. This recruitment scheme may or may not be legal, but regardless, Chinese nationals are not allowed to sell the MLM opportunity on the mainland. What does USANA know about potential illegal MLM activity taking place on mainland China?
They know this: Allowing 15 or more distributors to use the same address certainly would make it easier for Chinese nationals to sign up in Hong Kong and then secretly carry out MLM activities on the mainland.