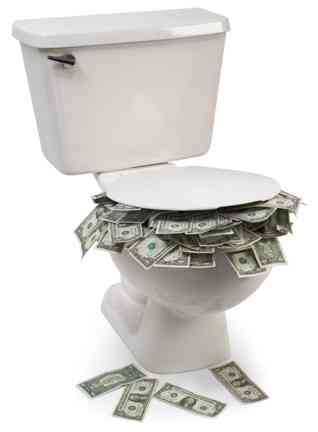 In what may be a flipping of the bird to Milwaukee taxpayers… Gregory Thornton, outgoing superintendent of Milwaukee Public Schools gave out $7.1 million in bonuses. $3.5 million of the loot was given to support and administrative staff in January, and $3.6 million is being given to teachers and psychologists in March. This is considered a bonus for employees, which Thornton said is to thank them for their hard work.
I have ranted at length in the past about MPS, its failure to educate students, its highly compensated teachers, and wide scale waste of resources. Despite sky-high spending per child in MPS, the district still fails to educate the children. In 2013, less than half of 4th graders and 8th graders tested proficient in math and less than half were proficient in reading. Waaaay less than half.  (And lest you buy the phony argument that the poor results are simply because these are urban kids, know that other urban school districts do quite well at educating children.)
So yes, the fact that the majority of students in MPS cannot read or do math certainly means that the administration and staff should get bonuses funded by taxpayers! That was sarcasm, in case you missed it.