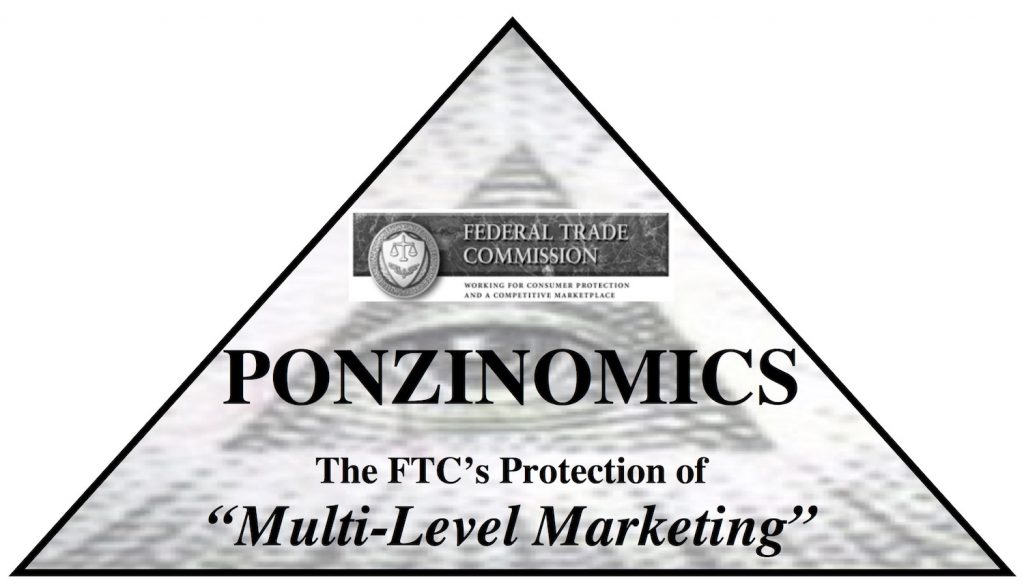 Robert FitzPatrick, president of Pyramid Scheme Alert has written a new book about multi-level marketing and how the FTC allows these pyramid schemes to exist. In PONZINOMICS, the FTC's Protection of Multi-Level Marketing, he discusses the political interests involved in MLM and the lack of action by FTC officials.
What is "Ponzinomics"? FitzPatrick uses the term to describe the scourge of multi-level marketing, which is nothing more than a pyramid scheme, but has been presented as a viable business opportunity. The government in the United States has gone so far as to protect these criminal enterprises which prey on millions of people each year, using cult-like tactics in furtherance of their pyramid schemes.
The book talks about the lure of the (false) income opportunity and the use of testimonials and the flaunting of wealth to draw people in.  FitzPatrick also discusses the tactics used to draw in new victims, as well as "blaming the victims" when the venture inevitably fails.
I'll update you here when the book is available.