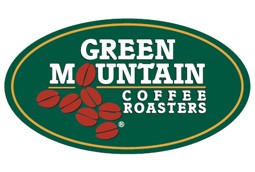 Way back in 2011, a class action suit was filed against Green Mountain Coffee Roasters (GMCR)… you know, the Keurig coffee maker guys. The gist of the suit was that the company was misrepresenting its inventory and revenues. The company was facing a ton of criticism over its financial statements. David Einhorn criticized the company heavily in a presentation he called "GAAP-uccino" at the Value Investing Conference.
Lo and behold, on November 9, 2011, Green Mountain announced earnings that were below expectations, and the stock price tumbled. In step the class action lawyers.
The case was finally settled in 2018, with Green Mountain agreeing to pay $36.5 million into a settlement fund. Sounds lovely, right? Except if you're one of the investors who lost money during the relevant time period. All together, more than 25,000 claims were received by Epiq, the company in charge of claims administration.
The claims are ready to be paid. Epiq is recommending that 11,047 of the claims be paid. Epiq's fees are around $500,000, which would leave about $36 million to be paid to claimants. How much do you suppose the claimants lost in the GMCR bloodbath?
$1,084,804,208. Yes, that's over $1 billion lost by investors. Since the claim fund only has about $36 million in it, that means investors will get about 3.3 cents on the dollar for their losses. I don't know about you, but to me that hardly seems worth it for the investors. You lose a bunch of money, go through a lot of work to put together your claim, and you receive a pittance.
But if you're an executive of a public company, it almost seems like a good gamble to manipulate the price of your stock, hope you don't get caught (odds are in your favor here), and even if you do get caught, know that what you pay will not come close to the damage inflicted on investors. Securities fraud is so frustrating! The enforcement process is inadequate and investors seem to have little recourse when damaged.