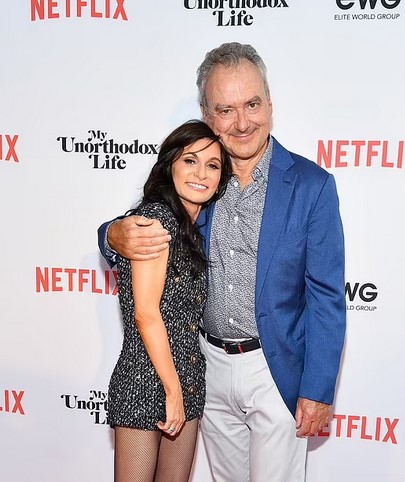 A couple of weeks ago I wrote about Julia Haart, the star of the Netflix series My Unorthodox Life, her divorce  from Silvio Scaglia, and the argument over their company Elite World Group. It all started when Haart was fired from her position of CEO of Elite World Group on February 9. A few hours later, she filed for divorce from Scaglia.
Scaglia then filed a lawsuit against Haart, alleging that she used Elite's funds as her own personal piggy bank, paying for luxury travel, clothing, cars, private air travel, and more with the company's money. Court filings now give more details.
An internal investigation at Elite was initiated by new CEO Paolo Barbieri. Among many other things, Haart allegedly charged her breast augmentation procedure to Elite. Her defense is that she didn't take a salary from the company, and instead had her expenses paid for by Elite. She says that Scaglia is the one who designed her compensation structure, and that he saw and approved all of her expenses.
It is further alleged that the company set up to run Haart's clothing line, E1972, was used by her as her "personal piggy bank." Expenditures that were listed include:
$500,000 at Louis Vuitton
$180,000 at Chanel
$140,000 at Dior
$500,000 for trips for herself and her family
$160,000 for makeup and hair styling services
They say she exceeded the budget that was allocated to her for personal expenses by millions of dollars and used the company credit card for her personal shopping and vacations.
The lawsuit says that since Haart breached her duty of loyalty and good faith and repeatedly acted adversely to Elite World Group, she is not entitled to any compensation for her services while she worked there.