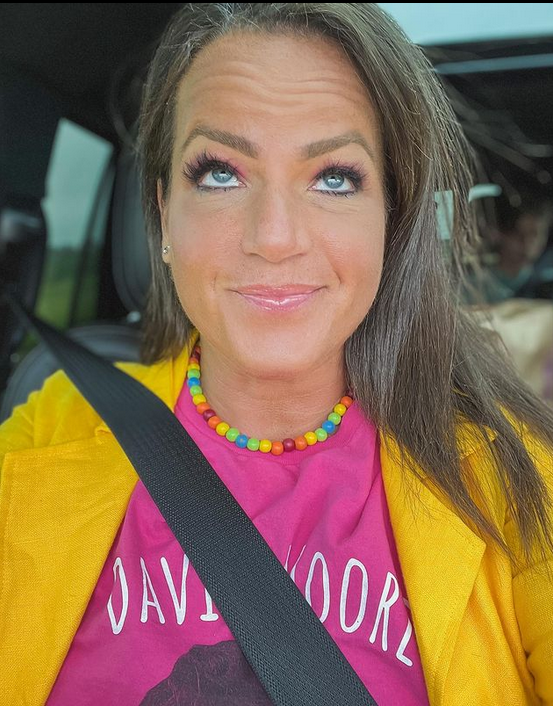 Yesterday my friends over at MckFacts informed me that our pal Jennifer McKinney was recently in bankruptcy court again. Back in 2012, Jennifer and her (soon-to-be ex-) husband Israel McKinney filed bankruptcy and eventually had it denied because of their attempted fraud on the court. The primary problems were a failure to disclose certain assets and income. Shocking!
Ten years later, Jennifer ran back to bankruptcy court in April 2022 to try to get some relief on the more than $1 million that she currently owes the IRS for taxes she never paid.  Here's her petition for Chapter 13 protection, which is basically just a payment plan. The debts don't get wiped out, but the creditors aren't able to take your assets if you're under a plan. (You can see lots of her bankruptcy documents here for free.)
I suspect this was done because the IRS is aggressively taking the money out of Jennifer's bank account every time there is a deposit and is making moves to take the house and the cars. Yes, when you owe money to the IRS and refuse to pay, they can actual take possession of your assets to satisfy the debt. This is what happens when you owe them $1 million and just refuse to pay because you don't think you should have to.
The details on Jennifer's debts and income are in this document. The amount she owes in taxes is shocking. Let's summarize some of the more interesting points! Here's some of the stuff she says she owns:
The house on Innsbruck Rd, valued at $409,500
4 cars: 2013 Land Rover, 2014 Land Rover, 2018 Lincoln Navigator,  2020 Jeep Wrangler
A 2019 Cherokee camper that she says is worth $35,000
$35,000 of jewelry
Everything is listed as "secured by IRS tax lien," which is what tips us off that the IRS is probably going after her HARD.
What's interesting is that she basically has NOTHING in the bank or in investment accounts (other than a couple of IRAs that she's been funding). When you see how much money she made from Xyngular last year, you'll scratch your head. Again, I suspect that the IRS has cleaned out her bank accounts (this is called garnishment). I also suspect that the IRS finally went straight to Xyngular with a levy that orders Xyngular to pay the IRS anything they owe to Jennifer. Yes, the IRS can make Xyngular give them all of Jennifer's money, and this is a beautiful thing.
Let's get to what Jennifer owes. It's eye-watering.
$1,033,490 to the Internal Revenue Service – this is a secured claim because they've put a lien on assets
$307,092 to Marine Credit Union for the house
$234,100 to the IRS – this is an unsecured claim because it hasn't gotten to the point where there is a lien yet
$133,000 to Gundersen Health (yep, she's still stealing healthcare services from hospitals, despite make gobs of money from her pyramid scheme)
$28,815 to the IRS, also unsecured
Jennifer has admitted that she owes the IRS over $1.2 million, but of course she wants to play some games on how much time she should have to pay it. (She wants 10 years, the government says the right number is 5 years.)
And then Jennifer's income and expenses. She reports making $32,480 per month from Xyngular. She then reports $16,656 in monthly expenses for the household, leaving $15,824 net income each month.
Let's get into the income a little more. Jennifer reports $236,901 in commissions from 1/1/22 to 4/27/22.  This does not calculate out to the $32,480 per month that she reported. It's more like $59,000 per month.
Her commissions for 2021 are reported to be $898,496. That's almost $75,000 per month. Wow!
Have her commissions dropped? Or does she receive a bunch of her money later in the year, so the early months are lower but the later months are much higher?
Jennifer also reported state tax warrants in the year prior to this bankruptcy filing. It looks like about $163,000 was paid to Wisconsin for those, but it's unclear because it seems some of the state tax warrants were duplicated on the form.
Our friend has given almost $32,000 to Global Hope Network for missionary work in the last 2 years.
Of course, Jennifer being Jennifer….. she didn't follow the rules when she was going through the process of bankruptcy.  She was supposed to make monthly payments of $15,815 toward her debts while the bankruptcy was pending, but you can see in this document that she stopped paying.
Ultimately this bankruptcy filing was dismissed because Jennifer owed too much money to creditors and did not qualify for this type of filing.
What does that mean? The IRS can keep taking all the money that Xyngular would otherwise pay her until her taxes are paid. And this, my friends, is a beautiful thing.
So… on September 27, the Chapter 13 bankruptcy was re-filed. And of course there is an interesting bit. In the first case this year, Jennifer was required to pay $15k per month toward her debts. That money (over $38k) was held by the trustee, and the IRS wants to get their part of it, but Jennifer wants the money back.
The schedules that detail the assets, liabilities, and income haven't been filed yet. I can't wait to get my hands on them.
There's a lot to these cases. I've just summarized what I've found to be most interesting. If you have any questions, ask them in the comments and I'll do my best to answer them.