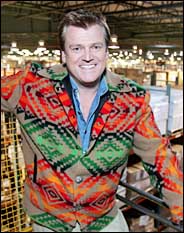 Last week in the Overstock.com (NASDAQ:OSTK) earnings conference call, the company's executives had the following to say about the SEC's investigation of the company:
Patrick Byrne

So, is it fair to say that all these other issues that the knuckleheads keep on raising as issues, the SEC examiners, looked at and sprinkled holy water on?

David Chidester

Yeah, I mean they took a deep dive they do that every three years or so. And again they are very good to work with. It is not adversarial at all and we've got all the issues resolved and it's nice to know that we could move forward.
Those statements by Patrick Byrne and David Chidester were a big no-no, for two main reasons. Continue reading