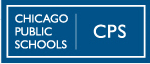 I've written several times here about Milwaukee Public Schools and the problem with the teachers, the administration, the pay, and the cost structure in general. MPS is not alone. Today Chicago teachers are on strike because city officials won't agree to raise their salaries 19% or 25% or 30%.
Teachers often complain about their working hours and their pay. But the bottom line is that when you factor in the hours they work, teacher compensation is at or above that of many other professional positions.
Chicago Public Schools reports that the average teacher salary in the district is $76,000 per year. Yet the teachers are striking because CPS isn't meeting their demands. They initially wanted a 30% increase in salary this year (bringing the average to $98,800), and a 25% increase over the next two years (which would put the average at $111,150 and $125,044).
Last week the Chicago Teachers Union revised their demands to include "only" a 19% raise this year, which would bring the average salary to $90,440. The city offered teachers a 2% raise, which would put the average salary at $77,520.
Remember, teachers work substantially less than other professionals. When compared to other professionals, public school teachers are paid handsomely.
But part of the dispute centers around an attempt to extend the school day in Chicago by 90 minutes. The average school day in Chicago Public Schools was just over 5 hours long, one of the shortest school days in the country. The increase puts the school day at just over 6.5 hours. Instead of complaining that they're being asked to work more without additional compensation, it seems that teachers in Chicago should be thanking the district for how little they were allowed to work for their paychecks all these years.
How do the numbers shake out?
Public school teachers report working 43.7 hours per week (during the school year) and other professionals report working 44.8 hours per week (year round). What does that work out to on a per-hour basis? Nearly all public schools are in session for 180 days, which equals 36 weeks (5 days of school per week). Add on another 3 weeks for other teacher responsibilities (which is probably overestimating the amount worked), and you've got a job that requires teachers to show up 39 weeks a year.
This year's salary demand of $98,800, divided by 39 weeks, divided by 43.7 hours equals hourly pay of almost $58 per hour. And let's not forget that government unionized employees have much more generous benefits packages than most in the private sector.
Teachers can often be overheard saying that it's "all about the children." I don't believe it. A money grab like this has nothing to do with the children. The Chicago school district, like many around the country, is essentially broke because of years of high wages and high benefits costs. You can't get blood out of a turnip. There is nothing left to give them.
But even if there was, the truth is that more money paid to teachers does not improve education. During a time when unemployment is high, people with jobs are seeing no increase in salary, and school districts are broke, you'd think the teachers in Chicago would be thankful to have stable jobs with very nice pay. You would be wrong.