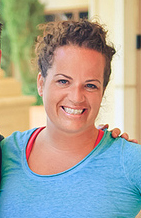 I've written previously about the bankruptcy of Jennifer "MckMama" McKinney and her husband Israel McKinney of Kieran's Contracting. Jennifer was once a popular mommy blogger at mycharmingkids.net and mckmama.com.
Until the United States Bankruptcy Court got her number and decided to take action on allegations of fraud.
Jennifer Howe Sauls McKinney has a colorful history of lying to the internets about all sorts of things, most notably her debts and her alleged repayment of said debts.